Referral Marketing
6 Reasons Referral Marketing is The Most Cost-Effective Customer Acquisition Strategy
Referral marketing is an opportunity to utilize your engaged customers to generate new clients. Referral marketing commonly has a significantly lower CPA than other paid marketing channels.
---
Looking for new and effective marketing tactics for your eCommerce company is an ongoing challenge. Referral marketing is an opportunity to encourage your engaged customers to generate new clients.
Referral marketing is low cost, boosts your social media visibility, and is a great revenue generator. Just ask Dropbox; the popular cloud storage company achieved astronomical growth, earning 4 million users in just 15 months with 35 percent of all signups coming from the referral program.
Need more evidence? We've collected 6 more reasons why referral marketing is your best customer acquisition strategy:
1. Referred Clients Generate Higher Revenue & ROI
Referral marketing activity attracts qualified customers who are more likely to make purchases, which helps companies see a longer duration of revenue growth. Statistically, companies with referral campaigns saw 86% more revenue growth over two years.
According to a study conducted in Wharton Business School, referred customers, on average, were $0.45 more profitable per day than any other customers. In addition, the customer acquisition cost (CAC) for these customers was $23.12 less than non-referred customers. If you consider the initial reward over a six-year span, then referred customers have a 60% larger return on investment (ROI).
Overall ROI from a referral program is 10x for enterprise companies: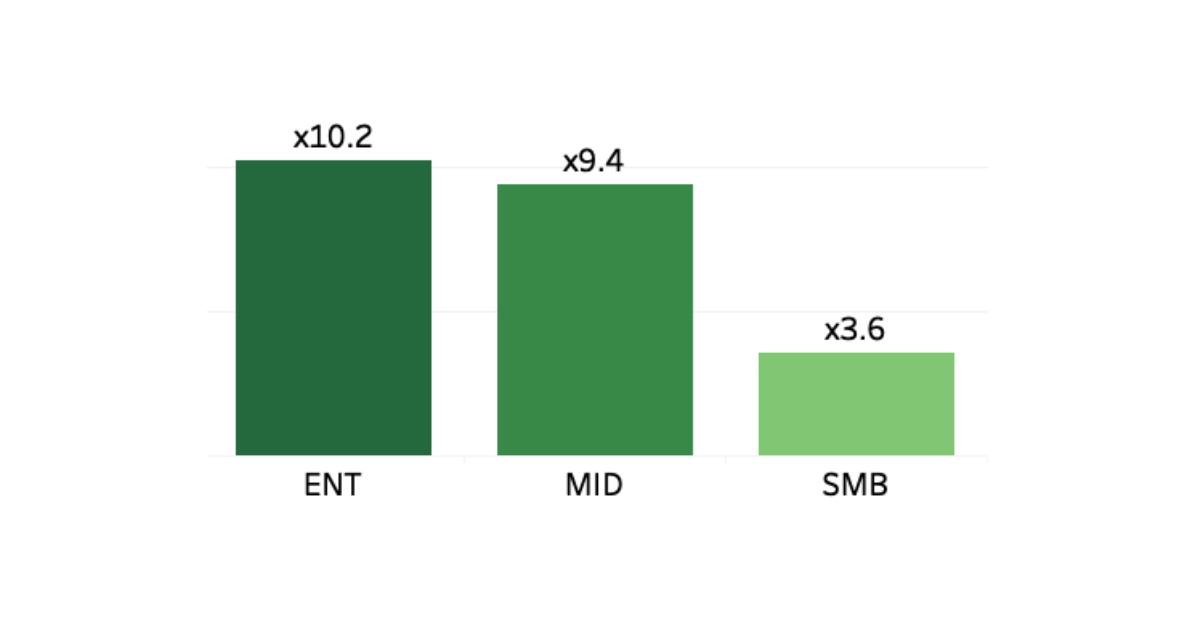 2. Referral Marketing Is More Cost-Effective
Referral marketing helps businesses acquire higher-quality customers at a lower cost. Unlike traditional marketing channels, referral marketing drives down customer acquisition costs because it makes use of your current customers who help spread the word, which is foundational to improving the bottom line.
Consider; the average cost per action on an advertising platform like Facebook is just over $18. This has only increased over the years, and will continue to increase as the social advertising industry consolidates power: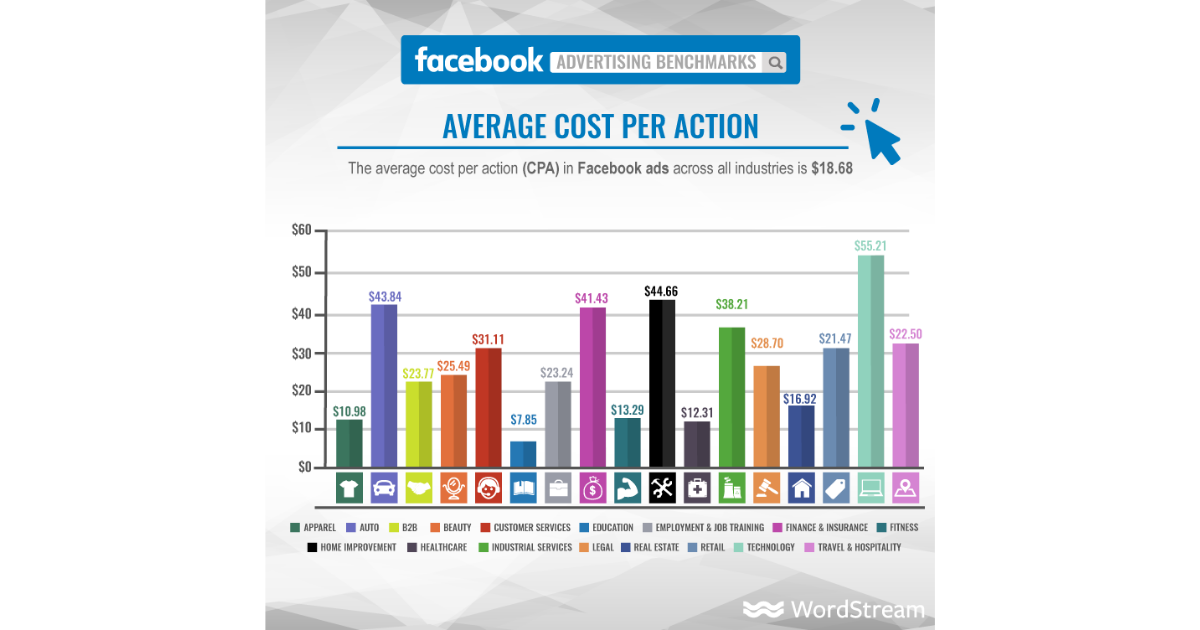 Average cost per action on in Facebook ads is $18.68 and continues to increase each year. (WordStream)
By leveraging current customers and incentivizing them to refer others, companies can drive down acquisition costs while also maintaining autonomy from the highly competitive (and expensive) options of Google and Facebook advertising.
The Ultimate Guide to Referral Marketing
A step-by-step guide on how to make your customers come back for more and bring their friends, plus other secrets of sustainable growth.

3. Referred Customers Have a Longer Lifetime Value
Rewarding your existing customers for referrals drives new revenue. Brand advocates who make referrals are more likely to make a purchase, more likely to buy, and have a higher average order value than consumers obtained in other ways:
As a result, referred customers are more likely to make repeat purchases and therefore have at least a 16% higher lifetime value (LTV) than non-referred ones.
CASE STUDY: RhinoShield, an international cell phone case retailer, successfully converted 17.3% of referred traffic using referral marketing software. You can read the full case study here.
4. Referred Customers Are More Loyal
Acquiring customers through a referral marketing program results in gaining more loyal customers than through traditional marketing channels.
A study conducted by Wharton Business School revealed that:
Customers who received a reward had lower turnover than customers who did not receive a reward
Referred customer retention rate was 18% higher than with non-referral customers (this rate was not only higher but also did not diminish over time)
After 33 months, referred customers had an 82% probability of remaining continually active customers
Referred friends were also found to have a much stronger commitment to a brand within a shorter time period. The State of Referral Marketing found that 78% of surveyed respondents suggested that referred customers are more loyal than customers acquired from other marketing channels.
5. Referral Marketing Is a Trusted Channel
In the digital era, consumer behaviors have shifted to conducting more pre-purchase research. Consumers are more skeptical and are checking prices online and reading reviews.
This is where referral marketing comes to the rescue. It is one of the most consumer-trusted channels and can help them choose your brand among your competitors. Referral marketing is a highly trusted channel because consumers are hearing about a brand from someone they know personally. In fact, 90% of consumers say that they trust word-of-mouth recommendations from friends and family above all other forms of advertising.
"Referral marketing has given a voice to our existing members in an attributable and quantifiable way, that's better than just word of mouth" — John Sullivan, WHOOP Fitness, VP of Marketing.
CASE STUDY: WHOOP now has 7% of subscriptions sign-ups from their referral program: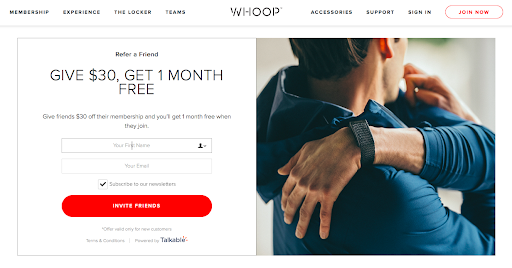 6. Referral Marketing Boosts Social Media Visibility
Referral marketing is a super social media-friendly channel. Referral offers usually include social media sharing buttons, which make it simple for your community of customers to push a refer-a-friend campaign to their more extensive networks.
Referral Marketing Myths
Despite all the benefits of referral marketing, statistics show that only 30% of businesses have a formal referral program. Let us take a look into the most common myths and misconceptions about referral programs.
Myth 1: They are a Hassle
One of the most widespread misconceptions about referral programs is that they require custom software development to be implemented. While this may be true for some companies, most referral platforms are easily integrated into current systems and come with helpful teams to guide you.
Myth 2: They are Subject to Fraud
Another reason companies are being cautious with referrals is that they worry about fraud detection. Indeed, it can be problematic but it is not unsolvable. With the help of technical experts and advanced software, it can be easily taken care of algorithmically; matching cookies, shipping addresses, emails, and other data to uncover inconsistencies and identify fraudulent behaviors.
Here's feedback from Griffin Thall, CEO of Pura Vida Bracelets:
"Fraud is so rampant in the referral space and we take solace knowing that Talkable is the authority on preventing it from happening. When we see a report that shows stellar results, we know it's true! We couldn't imagine a better partner in helping us be successful."
These worries put aside, businesses can concentrate on how to stand out from competitors. By using referral campaigns, brands can start to offer additional value to customers in the form of discounts.
Are you convinced that referral is a cost-effective strategy? Do you have a myth that you want us to debunk? Contact Us Today!
Referral marketing also helps build social proof for your business. When an advocate shares their referral code on social media, their social network sees the offer and checks out your company, expanding brand awareness and improving credibility. The non-invasive nature of referral programs make it an ideal fit for social media users who may be desensitized to the constant flow of traditional advertising offers.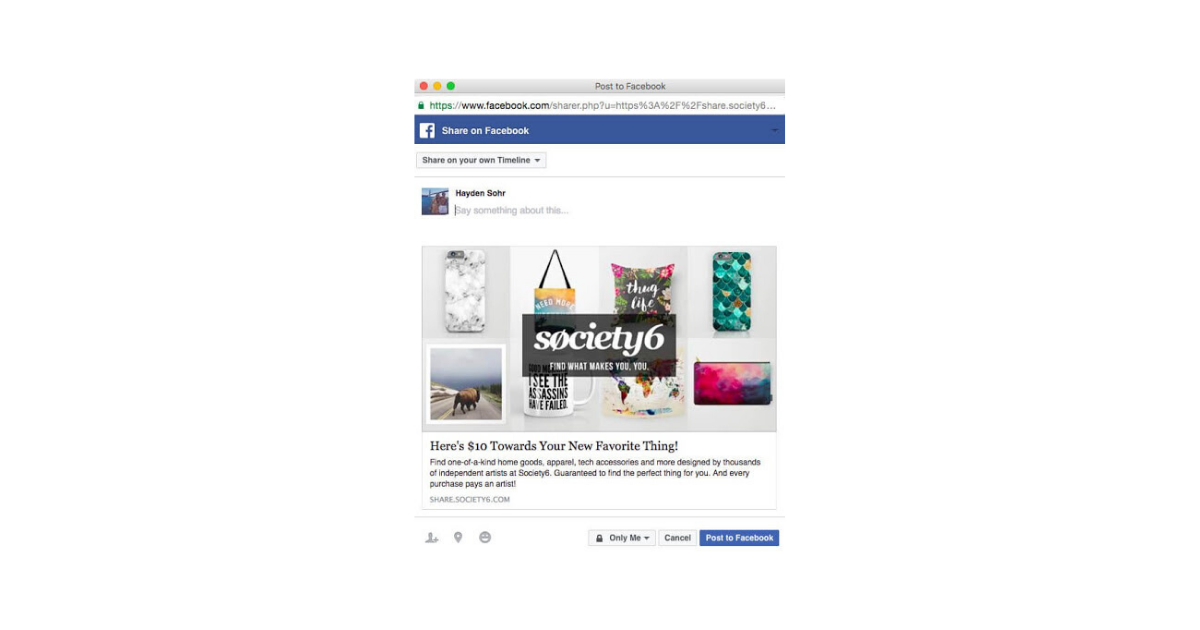 We hope that these reasons on why your company should use referral marketing have inspired you to start your own campaign. If you need any help, or just more information, please feel free to contact us at any time.