eCommerce Trends
How to Build Your 2022 eCommerce Marketing Budget (Top 4 Channels)
What will eCommerce marketing budgets look like in 2022, and what new trends or old stand-bys will they accommodate? 4 marketing channels to try this year.
---
The world as we know it has changed in the last two years, and with it, the way consumers shop.
According to Gartner, COVID-19 shaped a new era of shoppers — one who made purchases almost solely online because brick-and-mortar stores were inaccessible, shuttered up, and out of reach.
But long after lockdowns and quarantines ended, the shift to digital was still so great, eCommerce sales accounted for nearly half of companies' average sales by summer 2021.
To accommodate this evolving buyer behavior, eCommerce marketers have relentlessly created, innovated, and executed new ways of appealing to an audience molded and scaled by a global pandemic. And that's all for the best because Gartner suggests that in just three years, a whopping 75% of B2B marketers will sell directly to their customers through eCommerce channels. In this case, being proactive (and staying proactive) is the only way marketers can rise to the challenge.
But as we move into 2022, what will eCommerce marketing budgets look like, and what new trends or old stand-bys will they accommodate?
Marketing Budget Basics: Preparing for 2022
Most companies know the rule of thumb: Between 7% and 10% of a budget should go toward marketing efforts, and that includes digital marketing strategies. But as eCommerce skyrockets in popularity and necessity, so too should the amount that's allocated for it in marketing spend.
According to WebFX, consider following the 70-20-10 rule, which accounts for both money and time spent:
70% of time and money should be spent on the "now." Budget 70% of your funds for the strategies you know work well. Whatever your company's bread and butter tend to be — whether it's a powerful digital marketing strategy or a best-selling product — put money toward helping it yield even stronger results.
20% should be spent on the "next." This includes newly introduced business strategies, like targeting a different audience to grow market share or promoting a new service line. Allocating funds for the "next" means investing in different products and marketing methods that nurture new leads.
10% should go toward the "new." Allocating 10% of your budget on the "new" means spending money on the unknowns of digital marketing, like experimental strategies or emerging technology. This affords your business the opportunity to stay ahead of the curve and maintain a competitive edge.
For 2022, following the 70-20-10 rule makes good sense. Getting creative has already been required of eCommerce marketers since COVID began, which suggests they've been applying this rule for two years now, and it's served them well. (Why slow the trend?)
But eCommerce marketers certainly had other strategies to lean on, like plenty of "old faithful" marketing channels — channels they knew would work, even among a new age of digital shoppers.
Still, which proved most successful, and which will hold up in 2022?
Top Marketing Channels: What's Working Now + What's Worthy in 2022
Referral marketing
In the last two years, eCommerce marketers found much comfort (and success) in referral marketing. This tried-and-true marketing method — a word-of-mouth approach, elevated over time by new technology, social media, and an evolved form of brand advocate — helped carry digital commerce through the chaos of 2020 and 2021.
As businesses closed their physical locations at COVID's onset, many turned to online sales to stay afloat. A fully online presence required big changes for countless stores — many of which turned out to be little blessings.
One such blessing? Companies began to notice an uptick in brand and product referrals. Because COVID spurred such different shopping behaviors, people started recommending new businesses and products, especially if a strong level of brand trust was established. It seems referral marketing became a way to share good products and general kindness with others in an uncertain, tumultuous time.
Good news for businesses, certainly, but also good news for eCommerce marketers — this trend translated into serious ROI opportunities. For example, in 2018, we implemented a referral program for online jewelry retailer James Allen that netted astonishing results: a 100% return on investment and a 15% advocacy rate. We landed these results, in part, by gamifying the referral experience through offering a choice of rewards and sign-up options.
Other lasting advantages that came of referral marketing in 2020 included a noticeable rise in customer loyalty, increased lifetime value, and higher spending rates. For eCommerce marketers preparing their 2022 budgets, strike now while the iron is still hot.
Loyalty programs
A 2021 Deloitte analysis about COVID's effects on various marketing channels suggests that customer loyalty programs not only increased in popularity, but they'll continue to.
Before the pandemic, cites Deloitte, loyalty programs were already becoming more common and complex. This is because brands started realizing a loyalty program's potential to drive future buyer behavior. Which makes sense, especially when we consider that 70% of buying experiences are based on how a consumer believes they're being treated.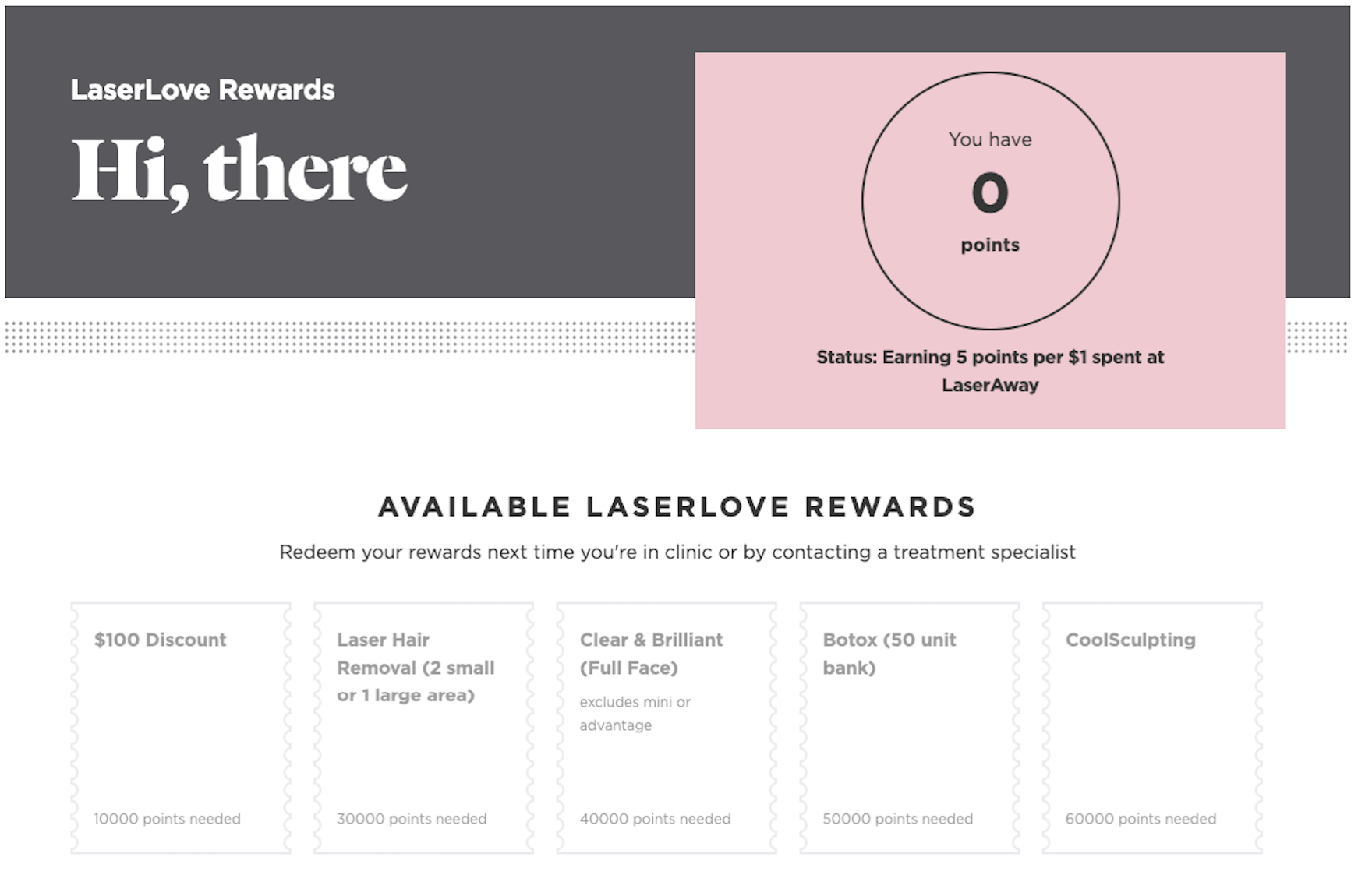 LaserAway Loyalty program, launched by Talkable in 2021
Bottom line? The better a customer feels about their experience with your brand, the more likely they are to become repeat customers (and recommend your business).
In 2020, there were several brands that executed their loyalty programs beautifully, whether by staying true to what they did best or by shaking things up.
Consider the craft store, Michael's, and the revamp of its loyalty program in early COVID days. The national chain introduced a new incentive that allowed loyalty members to earn more rewards from purchases; members also received weekly reward specials, bonus offerings, and seasonal promotions. Additionally, Michael's began doling out rewards vouchers to members for every $5 they accrued. And all of this ultimately reduced printing costs, increased marketing opportunities, and minimized virus spread.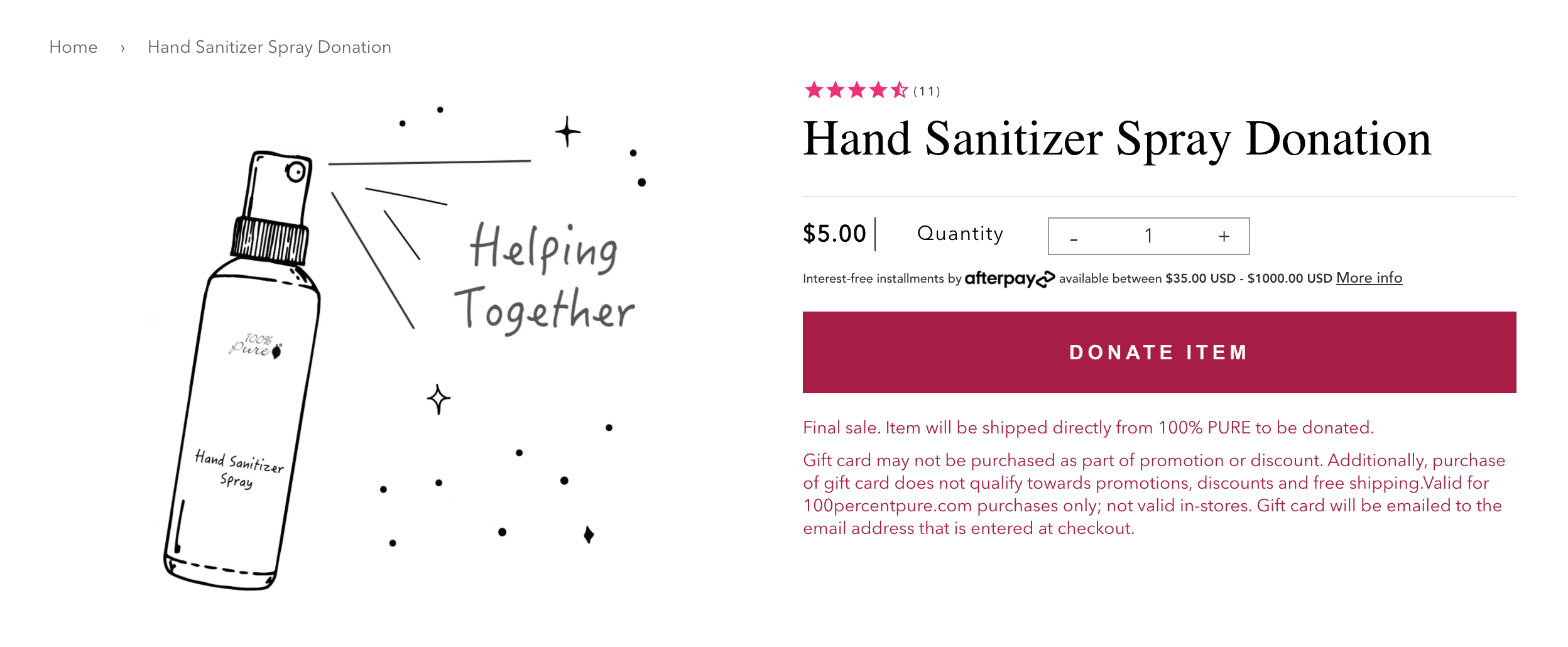 Another company that rocked its loyalty program in 2020 is organic beauty brand 100% PURE, which asked loyalty members to donate $5 bottles of hand sanitizer to those in need and, for every donation, members received extra loyalty points. In other words? Customers were giving back in a trying time and earning loyalty points in the process. People love to feel good about their decisions; loyalty programs should give them a reason.
Our biggest takeaway: When COVID hit, loyalty membership enrollment grew by 21% and never dropped off. As loyalty programs continue to evolve and become more impactful, don't miss the chance to carve out space for one in your 2022 budget.
Email marketing
Just a few months into the pandemic, companies saw a staggering leap in email open rates: Globally, they increased by an average of 4.7% from February to April 2020. Consumers were hungry for answers about how companies worldwide planned to tackle coronavirus, and getting that information through email proved important, necessary, and successful.
Now, almost two years later, email marketing is not only a channel to watch; it's one to budget for. Especially when email's average reported conversion rate in 2020 was 15.11%, generating $38 for every dollar spent (which translates to 3,800% in ROI).
For eCommerce marketers, this is another opportunity to get creative. Because email marketing is still such a strong force, marketers must continue finding ways to engage consumers. Here are a few email marketing trends to employ in 2022:
Interaction: To spur regular engagement with your emails, make them interactive enough so customers don't have to leave their inbox to visit another page. This includes providing accessible videos, carousels of swipeable images, games users can play, etc., within the body of your emails.
Personalized messaging: Nothing new to see here, marketers. This tried-and-true email marketing approach still does the job, even in 2022.

According to WebFX

, personalized email improves click rates by 14% and conversions by 10%; personalized subject lines boost open rates by more than 25%.
Mobile-friendly email interface:

Roughly 80% of all emails

are opened on mobile devices. The bad news?

Just 20%

of email campaigns are optimized for mobile. Don't be part of that statistic. For emails to be mobile-friendly from the get-go, make sure your initial design templates accommodate it. Additionally, ensure your emails are functional, responsive, clutter-free, and legible on all screen types.
Brands with strong email marketing campaigns include AirBnB (amazing personalization!) and Dropbox (super cute re-engagement campaign).
Social Media Marketing
By the beginning of 2021, one thing was clear: During the pandemic, social media was critical for marketing efforts.
According to a CMO study highlighted in Harvard Business Review, social media spending jumped from a little more than 13% in February 2020 to a staggering 23.2% just four months later. In 2020, companies made great returns to their social media investments; by early 2021, they enjoyed a 24% increase in overall company performance because of it. Throughout 2021, eCommerce marketers continued carving out budget space for social media, especially because it lent itself to a shift in online customer experiences, from digital commerce and beyond.
Even social media giants like Facebook understand the value of eCommerce: During the pandemic, it launched both Facebook and Instagram Shops as a way to help retailers connect with customers.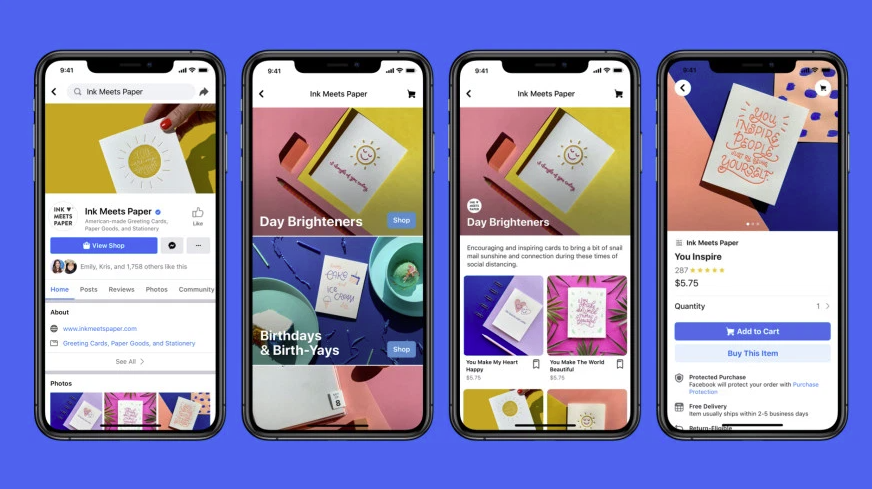 In looking at your own 2022 budget and how social media fits, consider the following:

Fiddle with new channels: An example of such an experiment is Instagram Reels. Launched in summer 2020, it offers the short-term video format that consumers can't get seem enough of. Explore new avenues, uncover great success.
Budget for agile social media management: Once 2020 turned everything on its head, that was enough for marketers. They understood that a solid management system was integral in responding to (and capitalizing on) any future upheavals. Take note, friends.
Leverage the power of influencers: Budgeting for influencers is on the upswing, according to HBR, and it's only expected to increase over the next three years. Marketers must select influencers that best fit their brand's voice to captivate key audiences and identify growth segments.
Hello, 2022: We're Ready for You
Through two years of change and upheaval, inspiration, and innovation, eCommerce marketers found noteworthy success across myriad marketing channels — many of which were old favorites with a pandemic-era twist. After all, when the times change, so must our marketing efforts.
In 2022, leave space in your budget for the strategies your brand can achieve in its sleep, but also carve corners for experimenting, expansion, or exploration into new marketing territories. According to the numbers, digital commerce shows no signs of stopping — why should you?