Today we're excited to introduce the new Talkable app store — built to help clients superb improve their referral programs with various additions!
Users will now be able to easily install ESPs and other providers in their referral programs within the Talkable admin settings. This means no tech integration is required.
There are 8 apps that can be added to the referral program, and more apps are coming!
Klaviyo — synchronizes both advocate and friend emails into the customer's Klaviyo account when they sign up and opt in. Customers can provide extra attributes to pass some custom data as well. Users can also add multiple Klaviyo apps if they need to synchronize each email opt-in into multiple Klaviyo accounts at once.
Rybbon — Easily manage gift cards rewards with Rybbon settings.
Facebook — This app is required for future automation of Facebook-related features such as app sharing, FB login, and others.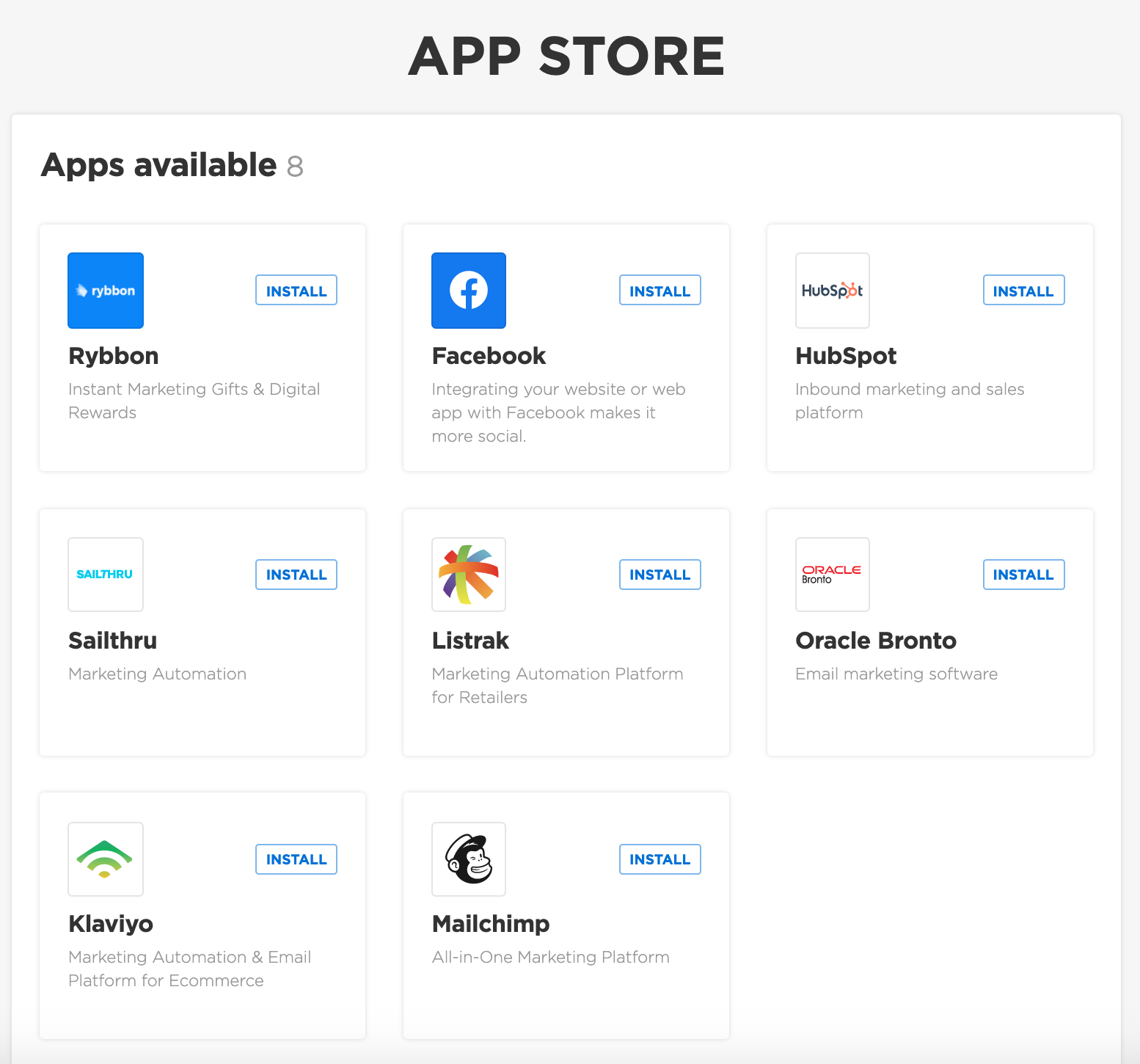 Customers can use the other five ESPs in the app store to pass new opt-in emails in real-time:
The new Talkable app store is just one of the things we're working on to make sure referral programs enhance marketing strategies for eCommerce businesses and bring more clients, more revenue, and the fastest growth.