The game must go on. As with most consumer retail industries, the COVID-19 pandemic had a dramatic impact on the sporting goods category. While most organized sports remained sidelined and gyms closed for much of 2020, many people turned to exercising independently in safe and controllable environments. This caused an increased demand for products such as cardio machines, weights, running shoes, pools, bicycles, and basketball hoops - just to name a few. This is clearly seen in consumer eCommerce behaviors, as between January 1, 2020 and March 11, 2020 online orders for fitness equipment saw a boost of 55%.
When it comes to sporting good brands utilizing Talkable in 2020, we saw a dramatic influx in sales and revenue. While it is common for fitness equipment to spike leading up to the end of the year, these brands saw YOY gains of 247%, 111%, and 94% in the months of October, November, and December 2020. Beyond sport and fitness brands, we've also seen consistent growth among our clients in the health and wellness industries. The pandemic sparked boosts in health supplements, protein powders, and more, along with more traditional fitness gear such as water bottles and athleisure clothing. While these are compelling figures, they are not fully representative of how other sporting goods (and related) businesses fared during the pandemic.
Unfortunately, COVID hit some sporting goods retailers harder than others, especially those that relied primarily on in-person sales. According to the Chicago Tribune, Dick's Sporting Goods was forced to close all of its stores on March 19, but has begun reopening some stores as COVID infections dropped to a manageable rate. Key determining factors for the success of sporting goods stores were their areas of focus and their ability to leverage online sales.
In this article we will discuss how referral marketing for sporting goods and fitness brands can increase the efficiency of customer acquisition, improve customer retention, and keep sports businesses thriving for years to come.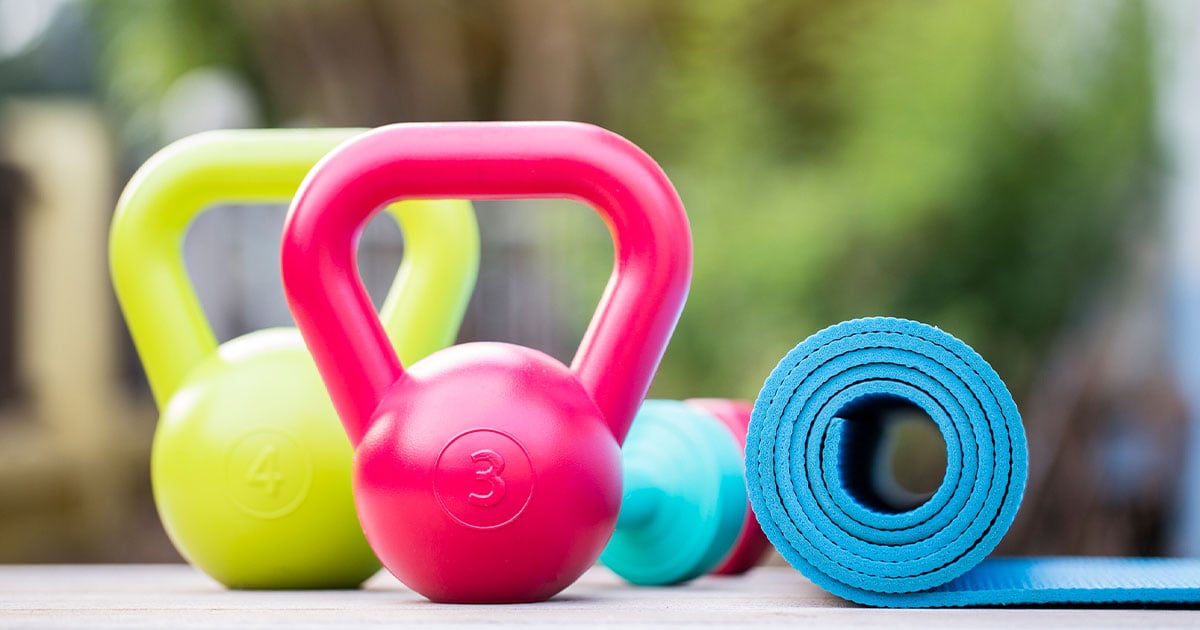 Sporting Goods Affiliate Programs
A common approach to customer acquisition amongst sporting goods stores is the use of affiliate programs. While affiliate programs differ amongst each company using them, they typically agree to pay affiliates (those who independently promote or market products on behalf of the company) a commission for any online sales that they are responsible for driving. While affiliate programs are highly scalable they may lack certain elements that can result in long-term customer retention and loyalty. This is where referral marketing may be able to make a significant impact.
What Is Referral Marketing?
Referral marketing is often referred to as a refer-a-friend program. In short, it is a marketing and customer acquisition strategy that encourages existing customers to make product or service recommendations in a way that is incentivized for all parties involved. For instance, if a person is in a referral program and they recommend a pair of yoga pants that they love to a friend, that friend would be incentivized to purchase the pants through a special referral offer (typically a percentage-off or cash discount), and the referrer also known as the advocate, would also receive a predetermined reward such as a discount to the store. This is a deal that everyone will feel good about, including the business providing the discounts - as they now have a new customer who now has a personal connection to the brand.
Referral marketing is ideal for businesses that have many happy customers, want to promote and encourage brand evangelism, build trust, and prioritize long-term profits over short-term boosts. For more differences between referral marketing and affiliate marketing see our previous blog post.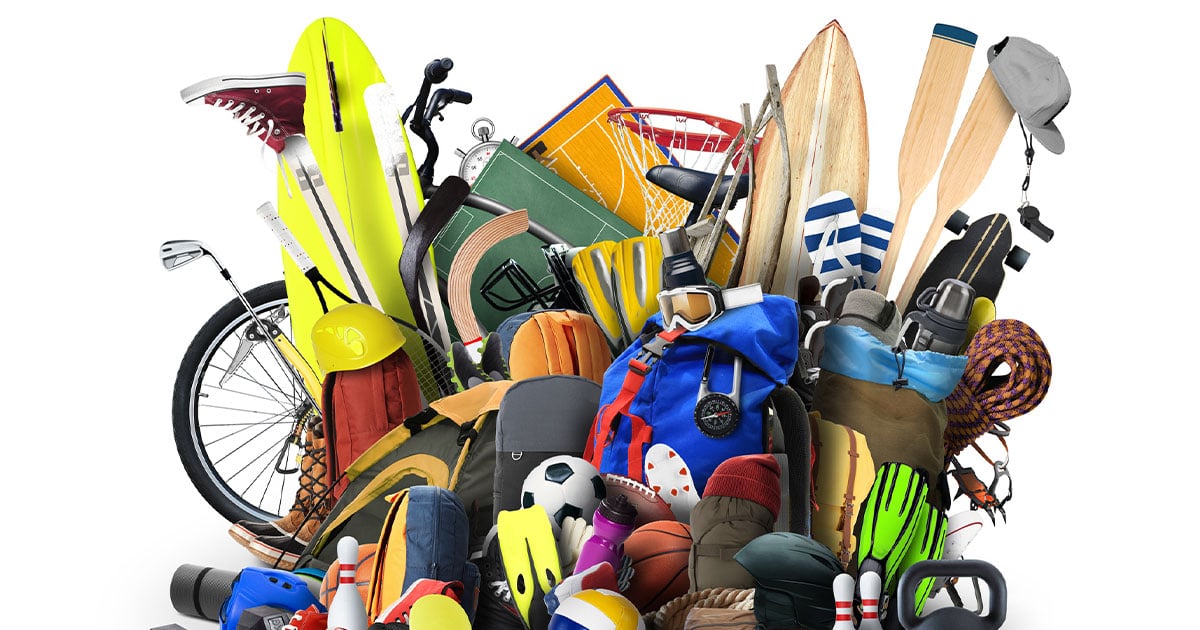 Why Referral Marketing for Sporting Goods Has Huge Potential
The sporting goods and fitness industries are prime candidates for excelling with a strategic referral marketing program. Here's why:
People are connected by sport: Because sports, games, active hobbies, or exercise programs often become focal parts of people's identities and lives, they want to share that same passion with others. Those with similar interests will gravitate to one another because of a mutual understanding for their sport-centric obsessions. Conversations will naturally be related to the shared sport or activity of interest, making it easy, authentic, and natural to share referral opportunities that are relevant or beneficial.
People want the best equipment to perform and improve: Those who are heavily invested in sports or related activities are typically competing with others, or competing against themselves. Either way, there is a desire to play well and feel the satisfaction of improvement and progression. Referral marketing efforts that provide discounts or deals for stores that carry products that are directly relevant to training or in-game performance should be well received for a targeted audience. This could include sport-specific gear or more generic home-gym equipment that is intended to improve one's fitness and physical capabilities.
Sports often occur within team and social settings: Whether in competitive settings or casual and recreational instances, team sports are inherently social with an emphasis on strong relationships within the group. Even individual sports, such as golf, typically take place in a group amongst peers. These settings develop trust and rapport amongst the athletes, and recommendations that they have when it comes to gear that may provide a competitive edge or positive experience will carry significant influence. With referral programs, recommended gear can come at a more affordable price while getting new consumers in the door or shopping on a sporting goods website.
Great for smaller businesses with clear areas of focus: While referral marketing can benefit big-box stores and smaller sport and fitness stores alike, there is value in being known as a go-to provider for products and accessories related to a specific sport or activity. Smaller businesses with a defined niche or area of focus are able to specialize and truly cater their product offering to align with the needs of people involved in a specific activity. Because these shops should have a deep understanding of their customer's needs but may be lesser-known than the big box stores, referral marketing can help facilitate discovery, customer acquisition, and hopefully repeat patronage.
What Rewards Should Be Considered for Sport and Fitness Referral Programs?
The most straightforward and simple approach to providing referral incentives for sport and fitness referral programs is likely a standard discount for shopping at a given store. This could be in the form of a dollar amount (for example, $10 off any product, or $25 any order over $100). Depending on the business model, an incentive could be a coupon for a specific percentage off on their first purchase. As a reward for successfully referring a new customer, the referrer would receive a referral code to use for themselves, or to share with friends and can earn more with more referrals.
One of our great clients, Alo Moves, offers thousands of classes for body, mind, and spirit. Their offer, for example, allows referrers to send a 30-day trial of Alo Moves to their friends in exchange for $25 to spend on their branded yoga gear (Alo Yoga) for every friend who signs up.
Special programs could easily be implemented for sport and fitness referral programs around specific sport or cultural moments. For instance, special promotions before the start of a sport season (this would be ideal for shops focusing on a single sport niche), New Years promotions for stores carrying exercise equipment and workout gear, or even offseason promotions focused on training. These programs could offer bigger bonuses than standard referral rewards, or be focused on providing steep discounts for a specific product (or collection of products) that is applicable to the moment.
How Will Referral Marketing Help With Customer Retention?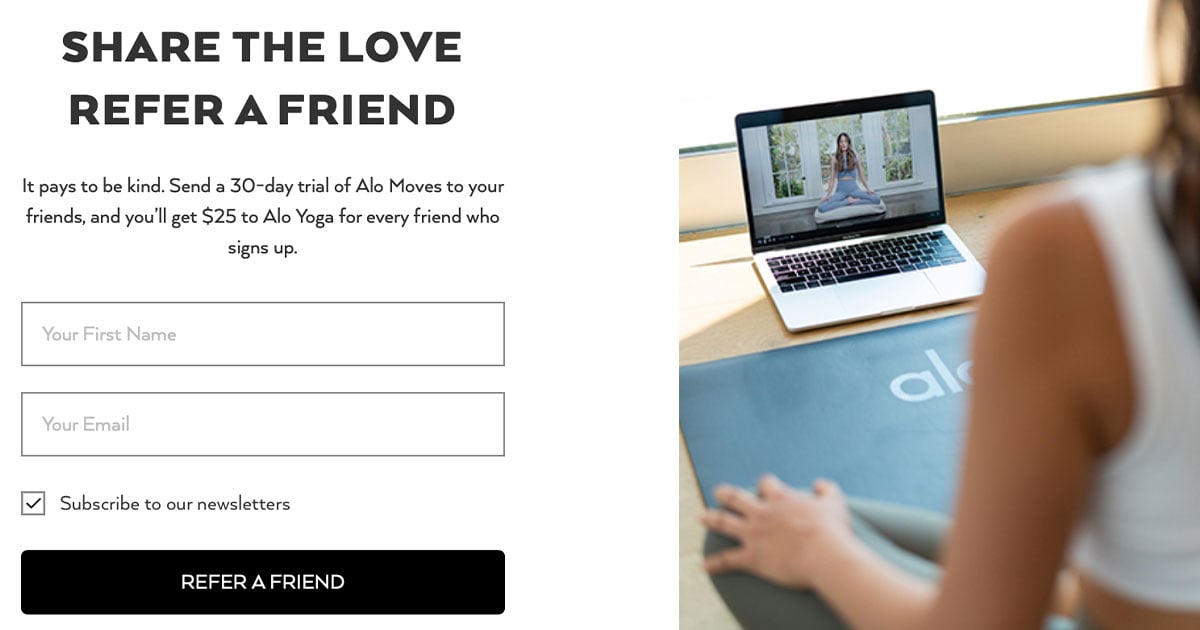 Along with bringing in new customers for sporting goods and fitness retailers, referral marketing can be an excellent vehicle for generating repeat business and additional engagement opportunities. First, the referral program offers incentives to both shop, and spread the word about the store. This adds a positive layer to the customer experience and gives them reason to continue doing business with a specific store. Secondly, the acquisition of a new customer allows the business to develop a relationship with them over time with timely or personalized content. Through segmented email outreach, a sporting goods or fitness program can use seasonally relevant messaging around specific sports and activities, as well as providing time-sensitive referral bonuses to spark engagement and capitalize on the excitement around sport involvement and fitness activities.
Conclusion
No matter what type of sport or fitness activity a business focuses on, driving online sales and a combination of in-person and online service will be key to their success for years to come. By putting less pressure on in-person foot traffic and more resources into driving customer acquisition on their site and improving complementary tech offerings, sporting goods retailers can and will continue to thrive. Referral marketing can be a powerful mechanism to ensure a steady flow of new customers and ongoing revenue, all while maintaining brand integrity and rewarding their most loyal advocates.
Need help getting started? Reach out to us to schedule a free demo with our marketing specialists to see how Talkable can help your brand grow.