Referral Marketing
Fashion Marketing: Referral Marketing Strategies for Fashion
With in-store incentive programs are virtually impossible to implement due to Covid, we show how fashion stores can reimplement their referral strategies.
---
What started out as a promising year in fashion was derailed early in 2020 with the onset of the Covid-19 pandemic. There were fears over in-person infection and a general lack of incentive to buy new clothing while in lockdown.
The downtrend reversed itself later in the year, mainly due to an increase in online shopping. Apparel/fashion industry companies using the Talkable platform, for example, posted a 75% year-over-year increase in overall sales. Many of the malls and big retail stores were still closed, but eCommerce was thriving.
With in store incentive programs virtually impossible to implement, fashion retailers were forced to rethink many of their referral and promotional programs. Those who were not previously "all-in" with online marketing quickly became raving fans.
Capturing Cold Website Leads is Not a Recipe for Success
Online audiences have a short attention span and tend to focus on price rather than brand. They also have nearly unlimited shopping venues to go to, one of which is the Amazon behemoth. Relying on cold website traffic to build a customer base is not a recipe for success.
Optimizing the landing page can increase conversion rates, but the traffic is still cold. Even the most recognized brands run into this. Trust needs to be earned. That can happen through experience or through the recommendation of a friend, aka a referral.
Referrals carry more weight than any promotion or sale. Consumers will pay higher prices if they get a recommendation from a friend. Once onboard with the first purchase, they can then become brand ambassadors themselves. That's how growth is achieved.
This is not a new concept. Retailers have been asking loyal customers to refer their friends for as long as retail has been around. In days past, this could be accomplished with a smile at the cash register and a request to "tell your friends." That's not an option with an online store.
The Rise of Preferred Customer Clubs
The fashion industry relies heavily on word-of-mouth advertising, so fashion retailers want their customers talking to each other. One of the most successful referral strategies in 2020 was the creation and growth of "preferred customer" or "member" clubs to facilitate this.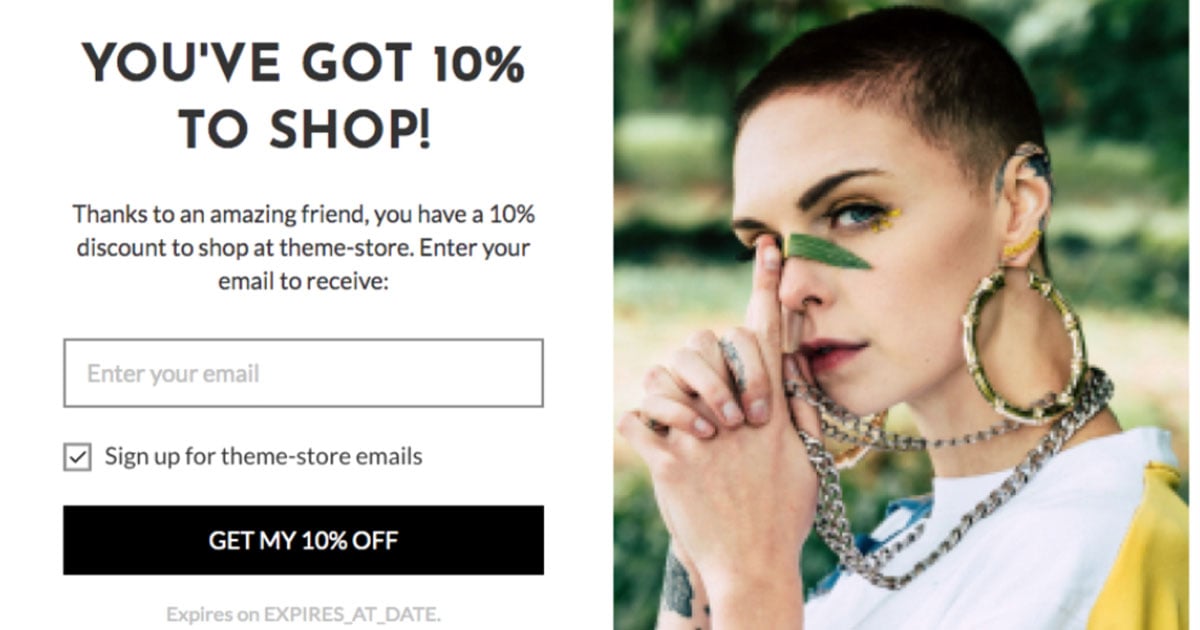 Talkable worked on one of these programs with Outdoor Research. The Seattle-based provider of outdoor apparel and accessories has a PRO club where members are incentivized to refer their friends and family. It was an existing program that needed improvement.
Preferred customer clubs only work if the incentives are appealing to customers and there's a simple way to deliver a referral. Ask an existing customer to put too much effort into getting friends onboard and it will never happen. That's where Talkable was able to help.
The first step was to offer rewards to non-PRO members as well as PRO members, increasing the pool of customers who could make referrals. The second step was giving all customers the ability to send an email referral with just a few clicks of the mouse.
Advocacy rates increased by 8% and the conversion rate of referred customers increased by 29%. The program also included SMS sharing for mobile phone users, which led to a 7% increase in website visitors. The overall return on investment (ROI) for the campaign was 600%.
Gifting a Discount to New Customers
One of the more challenging aspects of the fashion industry is that clothing has an expiration date. It's not like in the supermarket when food goes bad. Fashions go out of style. If you don't sell what you have in stock, last year's fashions may not sell at all. At the same time, styles change constantly, and especially during COVID lockdown; Loungewear brands like Lululemon are having their biggest revenue years ever thanks to the shift to work-from home.
Brick-and-mortar retail stores put giant red signs in their windows and do clearance sales to make sure they don't get stuck with outdated merchandise. Getting traffic to a website is more challenging. PPC is expensive, and SERP positioning changes daily.
Once again, referral marketing is a potential solution. Instead of paying for traffic on Google, Facebook, and Instagram, many fashion retailers have opted to let their loyal customers "gift" discounts to entice new customers. Some even do "Give one, Get one" programs.
There are multiple benefits to this strategy. For the retailer, surrendering a little margin is more cost effective than paying cash. For the customer, receiving a gift from a trusted source endorses the brand and offers a price incentive. It's a win/win scenario.
Referral Options through the Shopping Cart Integration
Fashion and apparel retailers found themselves in a position in 2020 where they had to think more aggressively about referral marketing. Adding a referral option to the checkout process was a once-rare practice that became fairly common during the pandemic.
There are different ways to do this. The most popular is to have a pop-up window appear after the purchase has been concluded. This "post-purchase pop-up" ensures that the sale is processed before the customer is asked to do anything extra. When worded properly, it's extremely effective.
Another technique is to use an integrated email marketing program to send referral requests. Talkable has integrations with Mailchimp and Shopify that can be used to combine the point-of-sale experience with a trigger to start sending emails on a predetermined frequency.
One of the advantages that fashion retailers have with this technique is that online consumers respond best when there are images in the communication they receive. The fashion industry has no difficulty producing images. It's really what they're all about.
Retargeting to Keep Your Product Top-of-Mind
Capturing a visitor on your site doesn't necessarily mean that they have done business with you. A visit to an online store can be a capture if the retailer has a retargeting program in place. During 2020, the use of retargeting increased significantly, mostly on Google and Facebook.
For the uninitiated, retargeting is the process of dropping a "cookie" on website visitors that will essentially follow them on their online journey and continue to display your ads when they are web surfing. Remember that short attention span? It gets longer with repetition.
Fashion retailers use retargeting to turn cold prospects into buyers and buyers into brand ambassadors. Once a customer has purchased an item, the ads they see change, reminding them to refer a friend. It works great with "Give One, Get One" campaigns.
Retargeting is also great for brand recognition, which is the first step in building trust with new customers. The more they see it, the more they believe in it. It's the same concept that helped big retail dominate the internet over the past few decades.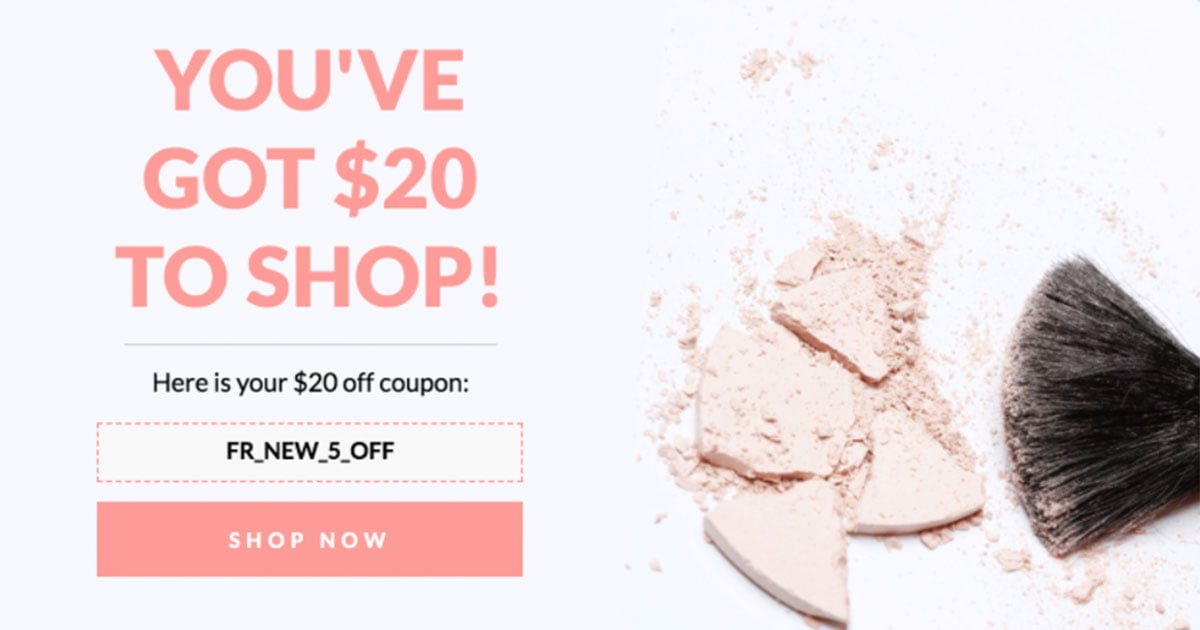 What's Next for Apparel/Fashion in 2021?
The world is opening back up again, but many brick-and-mortar retail stores will not reopen. Some of that is due to economics. Those massive spaces are expensive to maintain. Sadly, many of the bigger chains went out of business during the pandemic.
Another reason for not reopening is the success of online stores. Why carry all that overhead when you can do business online for a fraction of the cost? Several fashion retailers are going this route, either opening their own store or selling through Amazon and eBay.
The situation levels the playing field. Utilizing online resources, smaller retailers can look bigger and do business globally if they choose. That means increased competition for existing fashion retailers. Tapping into existing customer loyalty for referrals will be critical for success. Even when brands do begin to reopen their stores, companies such as Talkable have omnichannel capabilities where people/ customers can redeem their referral offers in-store at the point of sale.
Help is available if you need it. Talkable has the experience and the technology to set up a referral or loyalty program that will help your business thrive in the new normal. Contact our team today to learn more about the work we've done in the apparel/fashion industry.