Referral Marketing
Loyalty Plus Referral Marketing: Marketing in the Sharing Economy
Incentivised referral programs are a natural extension of loyalty that allows brands to benefit from their customers' brand advocacy and patronage.
---
Businesses are built on the patronage and support of their customers, which makes the relationship between the business and customer so important. For every great business out there, there are happy customers that love your product, want to buy more of what you have to offer, and want to share their love of your business with their friends and family. With this in mind, we take a closer look at loyalty and referral marketing strategies and how these two similar-but-different approaches can be fused to create mutually beneficial results in your marketing efforts.
What Is a Relationship Marketing Strategy?
A relationship marketing strategy defines your approach to using communications to develop a rapport with your existing customer base. While traditional (outbound) marketing is aimed at awareness, interest, and ultimately earning business from new customers, relationship marketing operates with the intent of deepening the connection with customers who already have made purchases from you. A well-executed relationship marketing strategy can result in deepened brand loyalty over time, which improves the likelihood of repeat business and increased sales.
What Is Loyalty Marketing?
It has been estimated that acquiring a new customer can cost approximately five times what it takes to keep a customer you already have, so it is essential to frequently give customers a reason to keep coming back. While loyalty marketing is rooted in the same principles of relationship marketing, it typically utilizes incentives or rewards to encourage repeat purchases with the brand. These rewards can come in the form of store credit, products or services, discounts, and more. Think of these rewards as an added value proposition for your customers.
How Do Loyalty Programs Work?
A loyalty marketing strategy can be executed in a variety of ways that are tailored to your business and audience. Familiar approaches such as punch cards at your local coffee shop or frequent flyer miles from your favorite airline are considered to be loyalty programs at their core. The main idea here is that you are giving back to your best customers to help maintain a positive relationship and encourage continued patronage. Even with a reduced profit margin with these loyal customers, their repeat business and their willingness to share their love for your brand with others helps loyalty programs yield overwhelmingly positive results.
Key social factors that are influential with most loyalty programs are status, habit, and reciprocity. When combined, these factors are the foundation for emotional loyalty. Beyond the tangible rewards involved with loyalty programs, the actual interactions we have with a business or product and our perception of that experience can have a significant impact on how loyal we feel to a brand.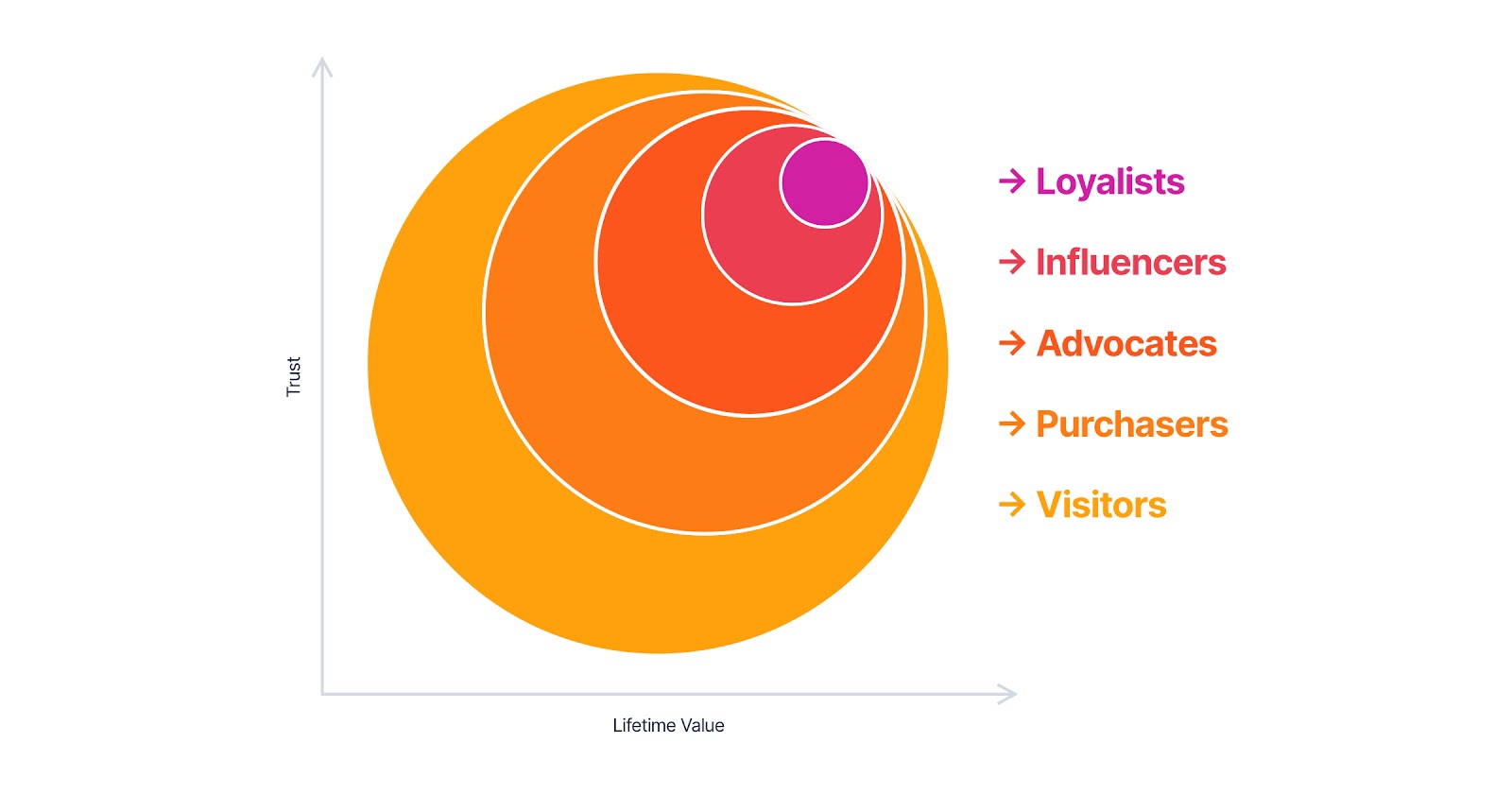 Improving Customer Loyalty
While loyalty programs are an excellent way to incentivize repeat business, customer loyalty often stems from a variety of factors ranging from customer care to company culture. Of course, you must have an excellent product or service to begin with, but a quality product alone may not set your brand apart from the competition.
Committing to always keep your customers at the forefront of the decisions you make as a business will always resonate positively. Think of ways you can make your customers' lives easier or better. Some examples include:

No-hassle return policies
Live, empathetic, and flexible customer service
Streamlined purchasing processes and a focus on convenience
Meeting and exceeding customer expectations
Involving customers by considering their suggestions and feedback
When you combine this special attention to the customer experience with tangible rewards, you are well on your way to creating an environment where your customer loyalty (and your loyalty programs) will thrive. By strengthening your connection with a customer and providing them with readily apparent value, either tangible or experiential, the principle of reciprocity kicks into gear and your customers will have the natural tendency to want to continue to support your business.
The Ultimate Guide to Referral Marketing
A step-by-step guide on how to make your customers come back for more and bring their friends, plus other secrets of sustainable growth.

Marketing a Loyalty or Reward Program
There are many tactics you can use to market your loyalty or reward program, however the best thing you can do is make your reward program so good that it becomes something that your brand is known for. This helps tremendously when it comes to word-of-mouth marketing, which also improves the trust and credibility of your brand. Make sure your reward program is compelling, adds true value, and makes your customers happy to continue doing business with you.
Beyond the reputation and value of the reward program itself, you can drive awareness through a multitude of consumer touch points. Your employees and sales associates should be well-versed in all of the benefits of the reward program, and be able to share the information with any customer. It is common for customers to be given the opportunity to enroll in a reward program at the point of purchase, which is even more enticing if their enrollment rewards them (or saves them money) immediately with a sign-up incentive for that day's purchases.
If you don't have a brick-and-mortar location, going digital with this information is exponentially more important. Leverage whatever digital connections you have with your audience, be it blog content, social media, email-list subscribers, or a text-message database. If your reward program is brand new, consider using paid advertising on social platforms that resonate with your audience or where you already have an established presence.
Then, make it visible and easy to find. Placing your offer in the global navigation bar, a banner on the site, a featured spot in your carousel, or in the footer ensures that visitors will be able to identify it amongst all the other items on the page: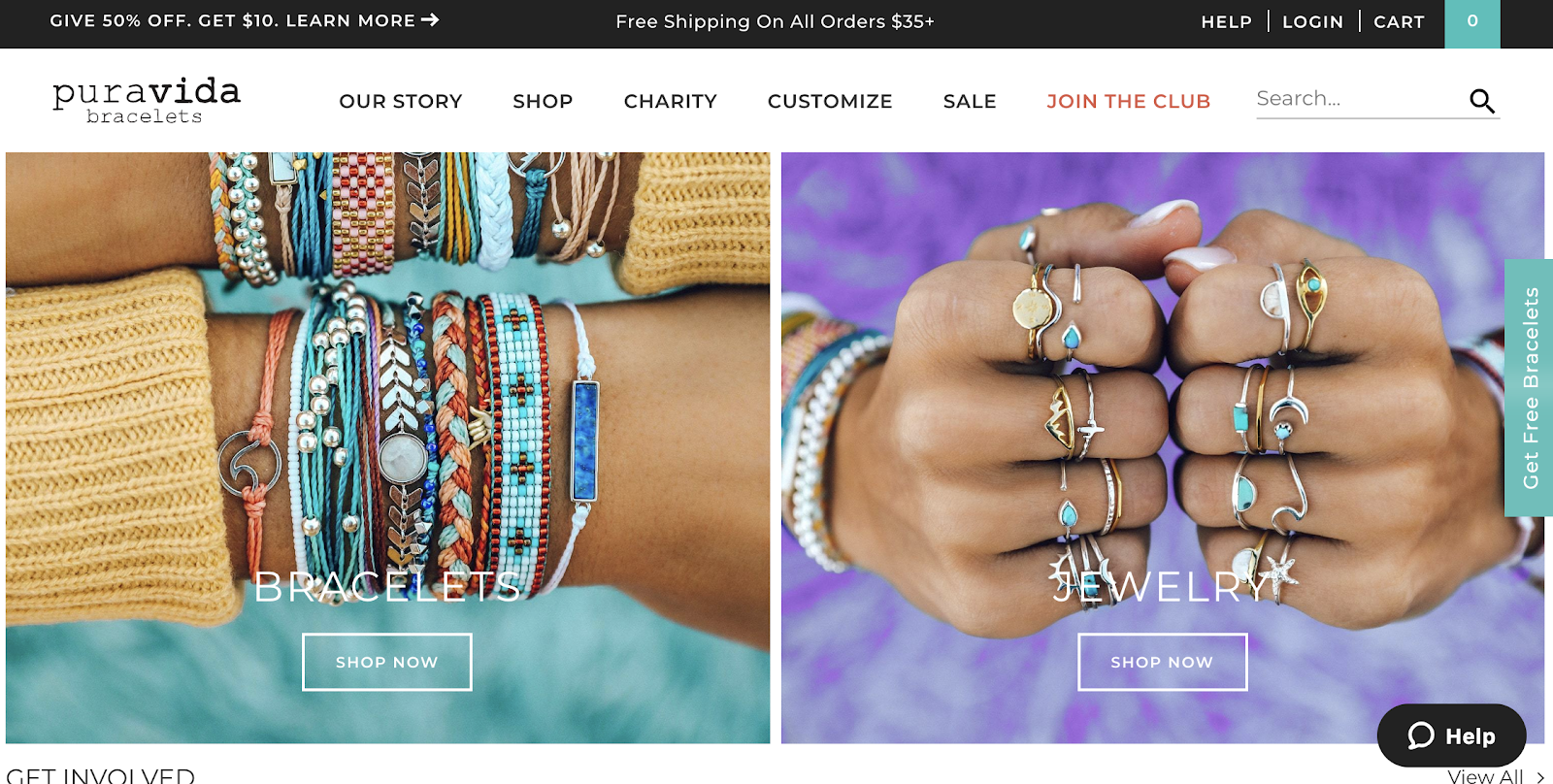 Regardless of where you promote your reward program, be sure to use consistent language and imagery as your customer may need to be presented with the information multiple times before they decide to take action - it's expected that 52% of active customers will eventually join your loyalty program.
What Is a Referral Marketing?
Referral marketing is the general concept behind a referral program is to incentivize your existing customer base to tell others about your product or service. The people who are doing the referring are highly likely to be some of your most passionate customers, and they are often ambassadors (even in an unofficial capacity) for your brand. Because these referrals typically happen between friends within established social circles, there is a level of trust already established that is difficult for a brand to achieve on their own.
Because this personal trust carries so much inherent value, referral programs typically benefit both the referrer and the person receiving the referral with perks for their involvement (i.e. perhaps a percentage off their order or store credit). For example, when a brand advocate (the referrer) shares an offer with a friend, the friend gets the benefit of the offer while the advocate gets a bonus once the offer is claimed. These incentives can be determined by the brand and modified for each campaign.
Aside from the customer perks, referral marketing greatly benefits the business running the referral program as they expand their customer base, giving them potential to earn more revenue as they move forward. In fact, the acquisition of these qualified customers brings a higher lifetime value and a significantly lower CPA than any other paid marketing channel.
It's also a "one to many" marketing methodology so it has a network effect as people begin to refer multiple friends: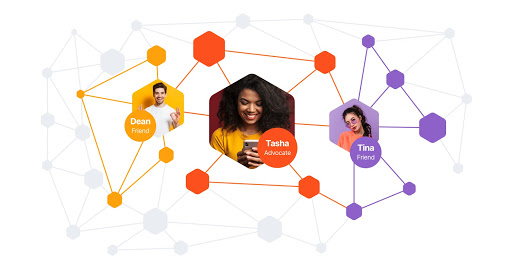 Is Referral Marketing the Same Thing as Affiliate Marketing?
While referral marketing is often confused with affiliate marketing, the two are quite different at their core. Referral programs are promoted by customers who love your product and want to share it with people they know would be interested in it (and get perks in the process). A referral program is also easily controlled, managed, analyzed, and adjusted, all with the help of a referral program software such as Talkable.
Affiliate marketing, on the other hand typically loses that personal touch as the person promoting these programs is likely an independent marketer or webmaster leveraging paid ads or content marketing of their own to make affiliate income - regardless of their interest in or involvement with a product or service. This disconnect leads to less-authentic and less-effective marketing, and the way the program is conducted is typically out of the control of the business offering affiliate incentives.
What Is a Referral Strategy?
Referral programs can come in many different forms, and can be managed seamlessly with the use of a robust software such as Talkable. How and where your referral program comes to life is up to each individual business, and this is where your referral strategy comes in.
A referral strategy is the nuts and bolts behind your offer. It defines your approach, the type of rewards you are offering, where the referral option is in the customer experience, the duration of your campaign, and even the aesthetic of your referral content. Referral offers can be weaved into refer-a-friend campaigns, sweepstakes, sample giveaways, product sharing, or exit offers. These referral offers can live on landing pages, dedicated pages, email and blog content, within product pages, and more.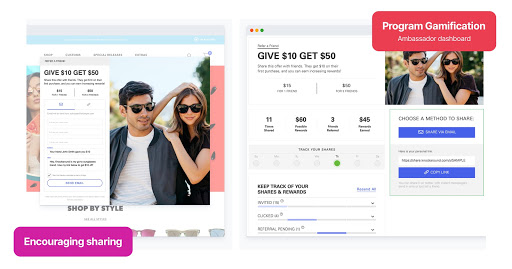 Given the multitude of options you have available, it is important to inform and modify your strategy using actionable data. Talkable offers performance reports for all of your campaigns, and also enables you to conduct A/B testing to determine which strategies have proven to be most effective for your business, which strategies need to be adjusted, and which ones need to be discarded altogether. Using data to your advantage is crucial in maximizing your ROI of any Referral Program.
What to Look for in Referral Marketing Software
At the same time, we know you are busy. Finding and adapting another piece of software may seem like a huge hassle, but it need not be. You can avoid a lot of headaches by asking yourself these questions:
Is there a customer success team?
Is there a campaign manager?
Many companies suffer from software fatigue. From your DSP to your CRM and everything in between, it is nice to know that your referral marketing software is being handled without a lot of labor and time invested. Look for companies that provide significant support for your team, and ease of use in the platform.
What Is the Synergy Between Referral and Loyalty Programs?
While there is a clear and proven benefit to the use of both loyalty and referral programs, marketers often feel compelled to focus on one or the other as they do not follow the same approach. Referral programs are geared to drive the acquisition of more customers through the use of word-of-mouth, while loyalty programs are generally used to incentivize repeat purchases from existing customers.
Loyalty in 2021 White Paper
2021 could be the best time for your brand to revamp the data collection process and build a new loyalty experience for your customers.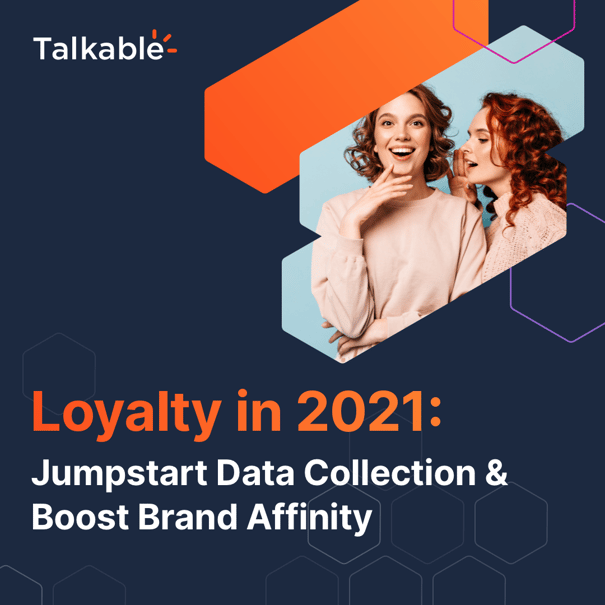 The truth is the two can have a highly beneficial, synergistic relationship if done correctly. As loyal customers are often a business' biggest advocates, empowering these customers to act as ambassadors for a business or brand with the use of referral marketing can have a dramatic impact on your sales potential. Word of mouth marketing from these trusted sources comes across as highly effective given its authenticity, and helps add more customers to a business' ecosystem at a relatively low cost. Because of the inherent value demonstrated in both referral and loyalty marketing, it is important to consider how these two types of programs can work together to complement each other.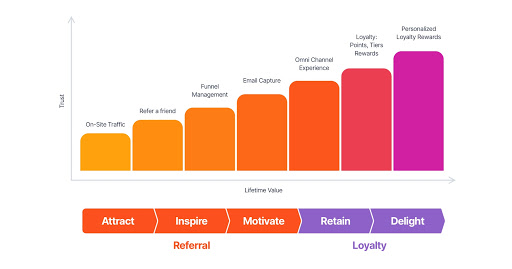 If you are only invested in a loyalty program right now, consider expanding or modifying your strategy to include a referral program component as well. An easy way to begin integrating referral marketing is to offer loyalty points (or your pre-determined rewards) for successful referrals.
Referral Plus Loyalty Marketing Strategies
Companies that want to take their loyalty programs to the next level should consider layering in a robust referral program which offers pre and post-purchase placements as well as offers for new and existing customers. Many advocates (22% according to Talkable's 2020 data) are first time purchasers, making it super important to market your referral program to both loyal and soon-to-be-loyal customers.
Within the Talkable platform, 52% of all sharers engage with a referral program on-site before they even create an account, while 22% referred a friend successfully before making their first purchase. This data indicates that a referral program can be a great way to incentivize both new and existing customers.
Another way to combine the two is to make the ability to make referrals a reward that you unlock at a certain tier of your loyalty program. This gives those in your loyalty program more incentive to ascend the ranks and establishes that those that are referring your product are already proven and loyal ambassadors of your brand. This will also ensure that the referrals your ambassadors are making are coming from an authentic and trustworthy source, making this form of marketing even more effective. An approach like this also taps into the idea of 'status' as a motivating factor for brand loyalty.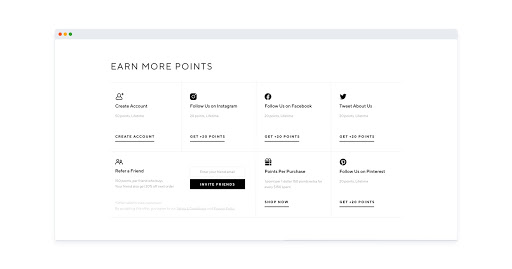 Some referral software providers offer leaderboards within the referral marketing suite, which could be well-suited to 'gamifying' the combined involvement of loyalty and referral marketing programs. By providing existing customers in your loyalty program with the tools, incentives, and friendly competition of a leaderboard, you can help your customers to familiarize themselves with referral marketing before expanding the program further: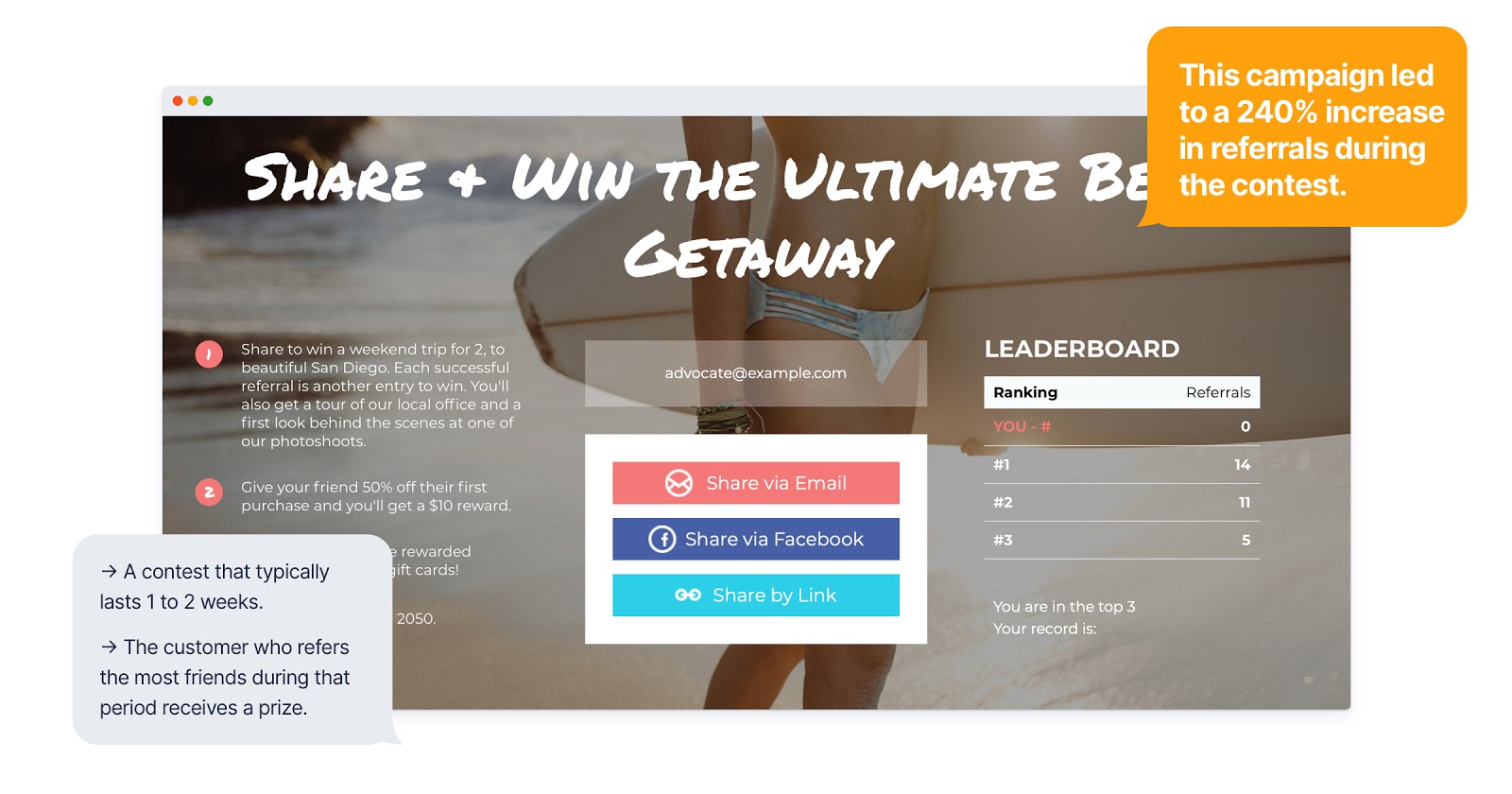 By using loyalty and referral programs to complement one another, you are essentially widening your sales funnel and giving your business more opportunities to succeed. When these programs are working well together (or they are operating within the same program) you should see an increase in overall customers, an increase in sales frequency, and an increase in the long term or lifetime value of your customers in ways that would not be possible without a system in place to empower and reward your customers to be brand ambassadors:
Customers referred by friends are prone to trust the company more and are 4x more likely to buy
Tend to spend 25% more and have a 34% higher average order value than other consumers obtained by other media
More likely to make repeat purchases
Referred customers have at least a 16% higher lifetime value (LTV) than non-referred ones
Conclusion
Both loyalty programs and referral programs are incredibly useful tools for sparking customer involvement. When assessing your marketing mix, finding ways to engage and incentivize your brand advocates should be a top priority. Since participants in loyalty programs are familiar with your reward system, an incentivised referral program is a natural extension that allows them even more opportunities to benefit from their brand advocacy and patronage. Both loyalty and referral marketing are effective programs that will help a brand increase their sales, but the potential is exponentially greater when these two different approaches combine forces.
Double your revenue with full referral and loyalty programs that work seamlessly side by side; join the tidal wave of brands that are doing full spectrum buyer's journey with Talkable.