While grocers and supermarkets are businesses that will naturally attract customers, turning customers into advocates for your brand offers the potential for consistent acquisition of new customers. New customers also provide retail grocery brands an opportunity to earn their loyalty and continued patronage each time they visit. This all starts with a clearly defined referral marketing program.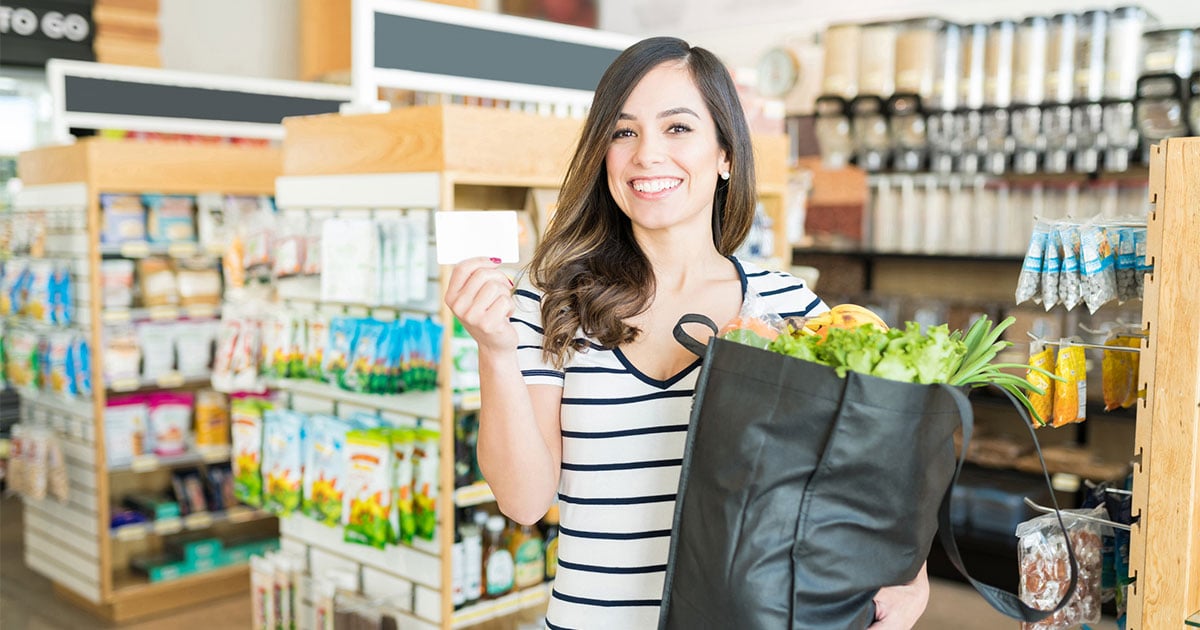 What Is Referral Marketing?
Referral marketing lands within the realm of word-of-mouth marketing. It is a marketing strategy that empowers customers to invite their friends to try a service or product with a direct incentive, such as a predetermined discount or percentage savings off of their first order. This user acquisition tactic generally has one of the highest conversion rates among all channels available to digital marketers.
At Talkable, we offer industry leading referral program software and loyalty solutions for eCommerce brands, and as the grocery industry becomes more digital it can rely more heavily on referral marketing than ever before.
The Current State of the Grocery Industry
The COVID-19 pandemic has had a dramatic effect on the grocery industry, both in revenue and consumer behaviors. We have seen these play out in our own campaigns with notable swings in total sales and referral sales for grocery stores leveraging Talkable as the engine behind their referral program. As the pandemic began, people began to lock down and reduce money spent on restaurants and eating out. This caused a dramatic spike in grocery revenue that was sustained for the following six months.
However, as the weather began to heat up and COVID restrictions started to be reduced in August, consumers began to venture out more for their food and relied less on grocery shopping. This resulted in grocery revenue sinking to a negative YOY position. But as the weather cooled and COVID infections began to rise again, so did grocery (and associated referral) sales.
While it remains to be seen how COVID will impact grocery shopping behaviors long term, it is safe to assume that more shoppers have become accustomed to making online purchases rather than making them in-store. It would also make sense for online orders to continue to remain higher than pre-COVID levels moving forward, as grocery stores have become more efficient with the process and shoppers have benefitted from the time savings and convenience. Many consumers also got more familiar with food delivery from restaurants, another area that grocery stores continue to expand into as well. Although in-person shopping allows for more impulse buys, consistent online shopping presents an opportunity for grocery stores to have more touch points with their consumer - including owned apps or websites. This could pave the way for the integration of more direct referral marketing opportunities for grocery stores that are willing to adapt with the times.
Why Grocery Referral Marketing Makes Sense
When it comes to grocery stores, most shoppers will have a wide variety of options to choose from. Since most stores will carry similar goods and products, many consumers will lean towards stores with the best prices or choose stores that are the most convenient (close proximity to home or their commute) for them. This is why compelling referral programs provide a competitive edge for stores looking to give consumers additional reasons to choose them over others for their grocery needs.
What Rewards and Incentives Should Grocery Stores Consider?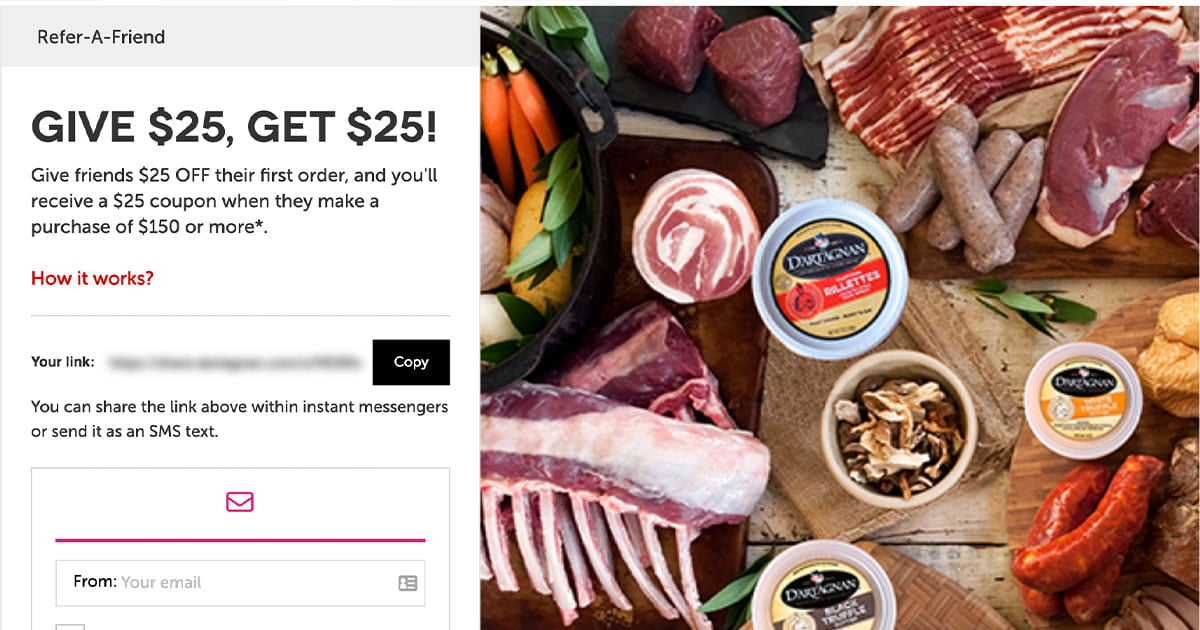 Since product preferences within stores will vary greatly, it may make the most sense to make referral incentives monetary. By providing percentage discounts for referred shoppers, the shopper can make the most of their trip with a sizable discount while getting a better feel for the store. Alternatively, grocery stores can offer vouchers for a defined amount of store credit. This protects the store to a certain extent and limits the amount of initial financial loss that may occur in the customer acquisition process. A store may also choose to provide multiple vouchers as part of the referral incentive to promote repeat visits and allow the customer to develop further familiarity with the store.
In both of these scenarios, the objective is to get new customers into the store and for them to have a positive experience that encourages repeat visits. Referral programs can also incentivize multiple referrals by offering more significant rewards and discounts for the referrer. This can be done by creating reward levels (or tiers) that will give referrers a goal to strive for in their efforts to spread the word to friends and family as potential customers.
To maximize the effectiveness of referral marketing in grocery stores it can also be used in tandem with a loyalty rewards program. While the referral program will help a store acquire new customers, a loyalty rewards program will incentivize continued patronage. A rewards program can track the amount of money spent at the store, and provide points for every purchase. These points can be redeemed however a store sees fit, but common rewards include a discount voucher for shopping activity during a certain time period or once an expenditure threshold has been met. When a loyalty rewards program has been established, referral marketing actions can also be leveraged to earn points within the loyalty program.
Regardless of how a grocery store structures their referral marketing program, it should be noted that the customer experience and customer service within the store should always be emphasized. A store must create an environment that demonstrates that they value their customers and provide the necessary services that put them on par or above the rest of their competition. Without that basic foundation, it is unlikely that a store would organically find brand ambassadors to mobilize their referral program and retention of new customers may be short-lived. Remember that when customers have several options to choose from, a store must clearly showcase that shopping with them is the best decision.
What Is the Best Way to Market a Grocery Referral Program?
Segmentation
Grocery stores are unique in that most adults are their potential customers, but the preferences of each individual can vary widely. This means that while monetary rewards would be welcome by most everyone, marketing messages may need to be segmented to achieve the highest conversions. Consider customizing your ongoing communication approach to appeal to different dietary themes (such as vegetarians) and shopping behaviors (such as people who shop for the week all at once). Data for segmentation can be acquired through incentivized surveys of existing email-list members or within the sign-up process for a referral program. The more data you have, the better equipped your marketing team will be to deliver messaging that is relevant to individuals within your customer base.

Traditional Marketing Methods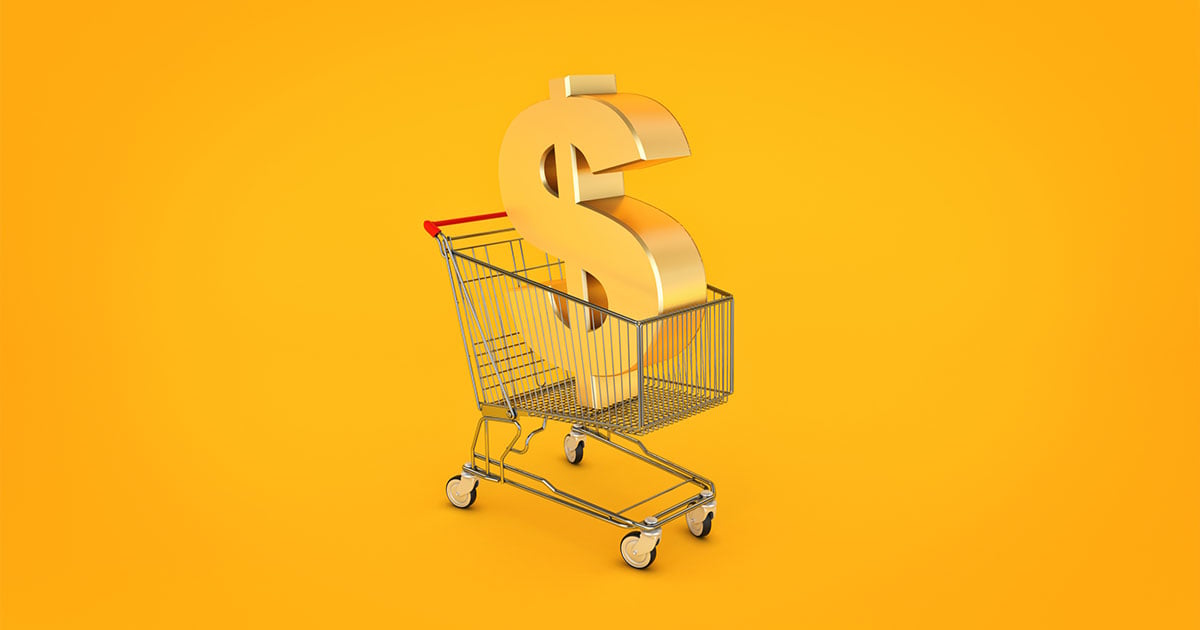 There are many digital channels that can be utilized to increase awareness of a store's referral program. This includes email newsletters, your website and app, as well as with social media. Do not forget to use your confirmation page for online purchases to remind customers of the rewards they can earn in the store's referral program. Physical fliers can also be included in the customer's groceries that they ordered online, or for those shopping within the store.

In addition to digital marketing efforts, stores should leverage their existing customers to get things rolling. In fact, by modeling a referral program's incentives off of the needs of your best customers, this should be an easy sell. These proud customers will act as brand ambassadors and early adopters within a referral program and should be able to spread the word as well.
The great thing about marketing referral programs within a grocery store is signage can be placed throughout the store in strategic locations with varied messaging. The messaging can change for the audience but the key takeaway of signing up for the referral program should be consistent across the board. Remember to promote the referral marketing program at checkout as well.

Keep in mind that it should be easy to sign up for your referral program on a mobile device from within the store if the customer is interested. When advertising the referral program in person, be sure that the process is clear and seamless and make it pain-free to provide new members with a referral code. If signing up is too complex or cumbersome on a mobile phone, the in-store conversions for the referral program will likely suffer.
Conclusion
While loyalty rewards programs are common amongst grocery brands, referral programs may be an underutilized opportunity for growth. The stores that can establish a referral program strategy, offer meaningful benefits for referrals, and can tap into their existing customer base to attract new customers will be successful in growing their business.
Need help getting started? Reach out to us to schedule a free demo with our marketing specialists to see how Talkable can help your brand grow.