The rapid advancement of technology has contributed to numerous changes in the world of business. One of the most significant being the effect on business and consumer relationships. As businesses grow more technologically capable, consumers' expectations of these deliverables grow as well. What we once referred to as customer experience (CX) has evolved into something new entirely. As positive customer experiences become increasingly important, it's critical for businesses to adjust their services to meet these demands in order to sustain long term success.
Research shows that businesses that offer better experiences to their customers earn between 4% and 8% more than their competitors. While this factor alone is significant enough to a businesses bottom line to encourage improved service, there's also the fact that these improved experiences are now more important to consumers than ever. Fortunately, with the growing accessibility of advanced technology, businesses can meet and exceed their customer's expectations to provide the type of experiences that retain customers. Here we're outlining how specific technology is shaping the future of customer experience, and how to set your business up for success.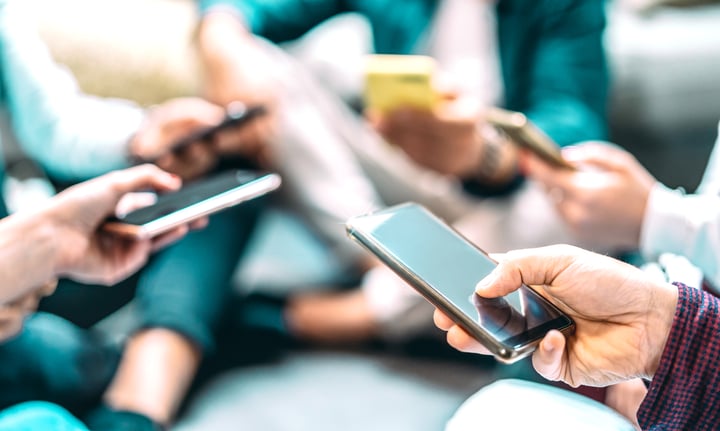 Artificial intelligence
Artificial intelligence (AI) continues to prove it's worth as a revolutionary asset to businesses of all industries. For customer-centric businesses, in particular, AI-powered technology is contributing to more seamless interactions between businesses and consumers with heightened experiences and service. As the technology expands, businesses will continue to implement AI into a number of different uses, such as customer support.
Conversational bots
Consumers' on-site experiences rely on the technology and resources you provide them with, therefore each element to your site's CX must be well thought out. Your tech stack of 3rd party tools (or plugins) need to all work seamlessly together, while simultaneously ensuring site UX is maintained by not over cluttering the website. Achieving this level of unification comes with the implementation of complementing technology, such as AI-bots and your referral marketing program working together.
AI-powered bots are the undisputed future of customer support, and as the technology expands, these bots are taking on a growing role in customer relations. Today, in fact, over half of consumers prefer to interact with a chatbot to a human. Recognizing the opportunity this preference presents is essential in utilizing technology to your advantage while offering the best possible service. By providing on-demand, highly-personalized (and accurate) assistance, artificially intelligent bots have earned the praise of modern-day consumers who are interested in efficiency when interacting with brands.
Moving forward, as more brands recognize the scope of this technology's offerings, innovative businesses will expand their usage of conversational bots with the implementation of intelligent automation. By increasing the capabilities of customer service bots, businesses can ensure better experiences for their customers while reducing the demand on their employee resources. Intelligent automation, specifically, when applied to customer service creates an opportunity for cognitive bots to reason and make decisions, while continuously learning how to become an increasingly valuable resource to a workforce.
Personalized experiences
Today's consumers aren't interested in one-size-fits-all service, they want to know your business values them as an individual and will go the extra mile to demonstrate so. Therefore, personalized experiences are essential to success. Artificial intelligence is assisting businesses in these efforts by offering in-depth informational access about individual customers. AI technology in combination with tools like referral program software can identify, map and track customer preferences and data in real-time to create personalized experiences based on their personal habits, previous shopping experiences and share history. Targeting individuals' preferences with personalized messages, offerings and overall customer journeys, increases the likelihood of future conversion thereby increasing lifetime value—demonstrating the benefits of personalization not only for customers but businesses too.
Omni-channel service
Access to technology has changed the way consumers interact with businesses on every level. Successful businesses must meet their customers wherever they are through omni-channel service and experiences. What this means is, brands today need to be not only present on all channels and platforms but offering the same level of cohesive service across all platforms—from traditional marketing to digital channels like text, web chat, mobile apps and social messaging platforms such as Facebook messenger and apple business chat to smart speakers like Amazon Echo and Google Home. Because consumers don't think in terms of channels, but rather their personal need for answers and information, a customers' interaction with a brand may begin with an online chat and end with an in-store visit. Therefore, brands must be equipped to meet customer demands regardless of their particular journey.
According to an Invesp study, companies that provided omnichannel customer experiences were able to retain 89% of customers, versus 33% for companies that provided only multi-channel experiences. Customer retention through omni-channel service begins with the way you communicate with customers and the cohesive messaging they associate your brand with. Understanding the ecosystems of offers and incentives gives brands the ability to control incentive and reward redemption. Meaning, as a technique for increasing in-store business, you may have a 10% referral offer on your site's homepage and a 20% offer for in-store redemption.
Immersive experiences
Augmented reality (AR) has recently expanded beyond the gaming industry and into more customer experience-enhancing roles. With this technology, brands can better tell their product story through more immersive and experiential service. Augmented reality apps allow users to virtually test out a product such as a piece of furniture in their home or a new lipstick color on themselves. Retailers such as IKEA, Amazon and Sephora have created these applications to provide shoppers with a more uniquely personalized experience while also contributing to more informed purchase decisions. Moving forward we can expect this technology to continue to expand and for more brands to implement AR experiences into their buyer journeys.
According to McKinsey, 70% of buying experiences are based on how consumers feel they are being treated. Savvy businesses must understand the importance of creating these memorable experiences for their customers as with these positive experiences comes loyalty. The better your customers feel about their experience, the more likely they are to become repeat customers as well as recommend your business to family and friends. And in this age of hyper-connectivity, there's no denying the value behind good word of mouth or a positive social share. In the coming years, technology will continue to advance and as our world becomes increasingly more digital so will our shopping behaviors. Getting ahead of this trend entails mastering a few key processes: seamless onsite experiences, highly-personalized service, omni-channel cohesiveness and customer loyalty through memorable experiences. Adopting the aforementioned technologies and business processes can help set you up for success in this evolving environment. If you're interested in learning more about pairing a referral marketing program with a loyalty program, let's chat!