What Is Advocacy Marketing?
Advocacy marketing is marketing that encourages customers of a business to share their experiences with (and opinions of) the company and/or its products and services. This public feedback is important because studies have shown that consumers trust recommendations from their peers far more than any form of traditional marketing or advertising. Advocacy marketing taps into the idea of social proof, indicating that if a product is good enough for one of their peers it will likely be good enough for them as well.
While there has been an emergence in "online influencers" over the past decade, advocacy marketing acknowledges that all people and customers carry influence - albeit to different degrees. Regardless of a person's status or online following, an honest assessment, review, or endorsement of a product or service can have a significant impact on how others perceive a business and their offerings.
What Are Some Examples of Advocacy?
While advocacy marketing includes the transfer of ideas through word-of-mouth, it also goes well beyond it. Common forms of advocacy marketing includes online reviews and ratings, testimonials, and case studies.
Online Reviews and Ratings
It is common consumer behavior at this point to check online reviews before making a purchase. This occurs for online shopping, but also in-person at physical stores through the use of mobile devices. Interestingly, more than 80% of customers will research a product or service online before visiting a store. This underscores the value of positive ratings and reviews for any consumer-focused business. In addition, 91% of 18-34 year olds trust online reviews as much as personal recommendations, demonstrating that reviews are mostly seen as unbiased and worth factoring in to purchase decisions.
Testimonials
By displaying positive customer testimonials on their website and other forms of outbound communication, businesses can appeal to their audience with higher effectiveness. One study suggests that 72% of consumers believe that positive testimonials and reviews result in them trusting a business more. When the content is genuine and reflects how good a typical experience that customers have with a product, it can make a meaningful difference in purchase decisions for potential customers. Testimonials can have a dramatic effect on a business' sales as well, generating up to 62% more revenue per site visitor. In addition to formal testimonial content, social media may be a strong source for personal opinions about a business and their products or services. These can be repurposed or re-shared organically within social media for a similar effect.
Case Studies
Case studies, while requiring more attention and time investment from consumers, have the power to relay highly detailed data and information that can influence purchase decisions. By utilizing customer surveys and relevant information gathering, a business can demonstrate the overall satisfaction levels that a customer base has with a product or service. This could include ratings, frequency of purchase, level of improvement of related issues, and more.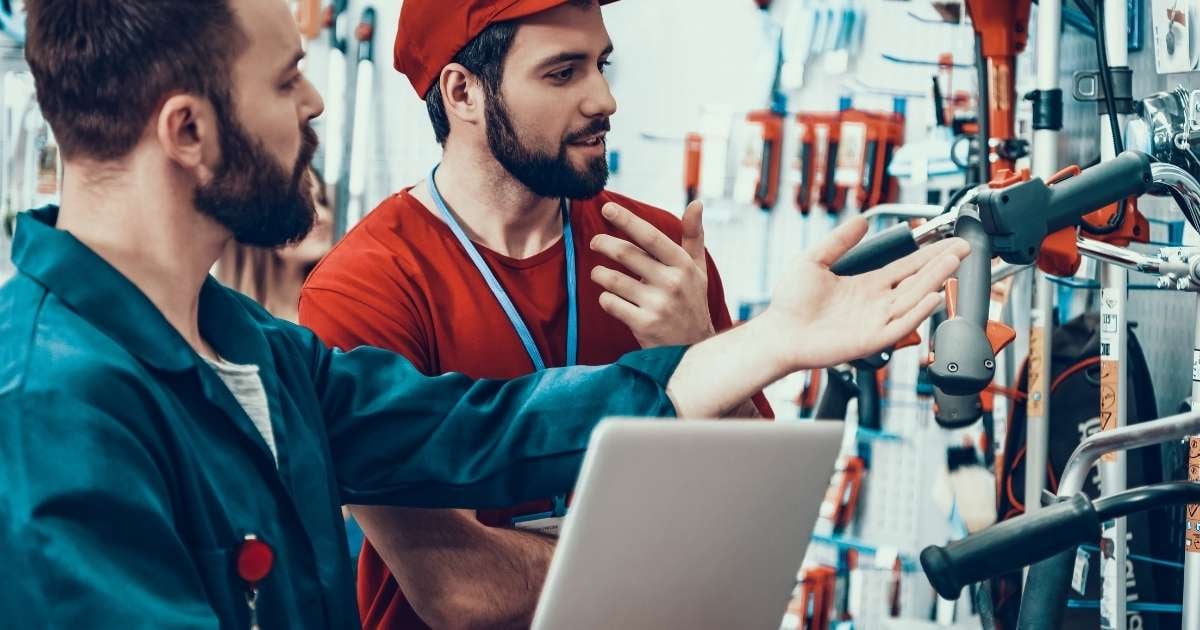 What Are the Strategies of Advocacy?
Customer Experience
Different types of businesses will undoubtedly have different strategies when it comes to advocacy marketing, however a fundamental part of encouraging advocacy is through overarching improvement of the business in ways that serve the customers. By improving the customer experience, businesses improve the likelihood of customers recommending a product or service to others or leaving an online review. Some things to keep in mind:
Quality of Product or Service
Above all else, a business must lead with a great product or service. When the offering is as-advertised and at least meets the expectations of the consumer, businesses will (at a minimum) avoid a significant amount of negative feedback that could inhibit their advocacy marketing strategy. When the offering exceeds expectations or the standards that the consumer is accustomed to it will be much easier to generate positive feedback that can influence future purchases.
Customer Service and Care
Customer service has the potential to substantially influence consumers' perception of a brand and their purchasing habits - both positively and negatively. According to Microsoft's

Global State of Customer Service

report, 90% of consumers believe that customer service is important to their choice and loyalty to a brand. Additionally, nearly

two-thirds of consumers

are willing to sever a relationship with a business because of a poor customer service experience. By making the customer service experience a positive one, businesses can easily earn the appreciation of their customers. Start by having easy access to friendly and informed customer service agents who are empowered to make transactional decisions for the company. For instance, a no-hassle return or exchange policy can make a huge difference in how a company is perceived (and is even more important now with online purchases). By treating customers with respect and by actively trying to solve any problems they may encounter in the most painless way possible will earn any business goodwill and respect.
Put the Customer First
The customers should always be the priority and focal point of business decisions and across most sectors of the business. This includes customer service and support, marketing, and product development teams within the brand. Businesses that alternatively aim to cut costs at every possible opportunity to maximize profit margins may be met with adverse consequences that can affect the customer experience. Instead, brands should keep an eye on the customer feedback they are receiving and take action on areas of the product that are consistently mentioned as being less-than satisfactory. Additionally, listening to customers can provide opportunities for direct engagement or additional content that can be created to inform or assist the customer base.
Clear Branding and Messaging
Strong branding and messaging can be surprisingly beneficial when it comes to advocacy marketing. This is because by touting the key benefits of a product or service consistently, brands are able to both attract the right type of customer as well as signal to them what key benefits they can expect. If the product or service can consistently deliver on those expectations, the feedback should be generally positive and those advocating for a brand will have key talking points to tout when pointing out the merits of any given offering.
Tactical Strategies
Once the foundation of a business has been established in ways that support and enable a broader advocacy marketing strategy, there are many tactical approaches of creating brand advocates to support marketing efforts.
Create Advocacy Opportunities

Follow-up for Reviews
After a customer has received the product, they should be encouraged to provide their feedback. This may be a simple email requesting feedback, or a card within the product packaging that provides directions on leaving a review. Oftentimes, reviews can be incentivized by rewarding reviewers with an entry into a giveaway. A brand might solicit this review through email outreach and say "leave a review for your chance to win a weekend getaway!" (or other prize relevant to the brand or consumer). Given that the likelihood of winning a sweepstake is generally low, this method is perceived to be more ethical than incentivizing with direct compensation such as a discount or free product. It should be noted, however, that sweepstake entries should not be restricted only to those that leave positive reviews, and brands should clearly request honest feedback that will truly inform other shoppers.
Photo Opportunities
For physical businesses, creating a compelling photo opportunity worthy of the customer sharing a brand-relevant image to their social media channels is a great way to demonstrate social proof or brand affinity. For example, imagine a hair salon that had a stylish, well-lit photo booth where customers could get a high-quality photo of their new look to share out to their community. Even a simple backdrop for photos or focal point that feels Instagram-worthy can be very effective. Wherever the desired photo area is, brands can provide signage close by that shows that brand handle and preferred brand or campaign hashtag to be utilized by the consumer.
Sharable Digital Content
An advocacy marketing strategy may include leveraging digital content as sharing opportunities for a brand's audience. The most accessible example of this is social media content, as this content is inherently sharable on most platforms. Brands should also consider their website as a sharable content hub, including sharing links on every blog post and website page. With blogs, aim to occasionally create content that directly addresses customer questions or concerns, or pulls back the curtain in a way that creates excitement. By doing so, brands will have created content that has a higher likelihood to be shared organically.
Customer-focused Campaigns: A great form of advocacy marketing is to incorporate consumer content into a marketing program or campaign. This could be as simple as requesting submissions of images or video of customers using a brand product, or to share their results after using a service. The best pieces of content can be re-shared by the brand, further showcasing the social proof of any offering.

Referral Marketing
Advocacy marketing is at its best when brand advocates are at the forefront of the strategy. Referral marketing is an effective way to empower customers loyal to your brand to share incentivized offers with their friends and family in an effort to generate new customers for a business. As mentioned before, there are higher levels of trust from consumers when they receive direct recommendations from their peers rather than brand messaging. Referral marketing taps into this idea with perhaps the most proactive approach for an advocacy marketing strategy.
A benefit of referral marketing is its custom-targeting nature, as brand advocates are able to provide offers directly to people who they know or think may be interested in a product or service that they love and would recommend. In the case of Talkable's referral marketing software, product sharing is also an option that allows loyal customers to share a specific product within a brand's website This allows products to be paired with individual consumers' interests or needs to maximize the effectiveness of the referral offer.
Loyalty Marketing
If a brand has a loyalty program, this can be a powerful tool within their advocacy marketing strategy. Loyalty programs promote repeat business and help deepen the connection between the brand and the consumer, further increasing the likelihood that they will act as advocates on behalf of the brand. By assessing the people who are leaders within a loyalty program, their true customer advocates can be easily identified.
This can be incredibly useful and create a positive long-term ROI if a relationship can be established between the brand and the advocate. These advocates can be tapped for special campaign promotions, product seeding, product feedback, or even be provided with special gifts or rewards from time to time as a 'thank you' for their support. This individualized attention will likely deepen the advocate's connection with the brand, and heighten their advocacy for the business.
Conclusion
While an advocacy marketing strategy begins with solid business principles, it excels with strategic initiatives that promote further engagement from customers. If managed well, customers can turn into true brand advocates that have meaningful impact on sales. The opportunity to share feedback and information about a brand are key tenets of an effective advocacy marketing strategy. It is that publicly shared information that builds trust, awareness, and engagement amongst new people in one's personal social network.
Both referral and loyalty marketing have the ability to supercharge advocacy marketing efforts by incentivizing brand interaction, outreach, and engagement amongst their best advocates and customers. The people who already support a brand will be the most authentic options to share why they love what it offers. If your marketing program needs more advocacy, reach out to Talkable for a free demo of its referral and loyalty marketing tools and capabilities.