Release Notes
Talkable + Tapcart Integration: Launching in-app referral programs
Talkable has launched an integration with Tapcart platform to empower eCommerce brands to launch in-app referral programs and acquire high-value customers.
---
Talkable is excited to announce its official integration with Tapcart, a fast-expanding SaaS platform that allows Shopify brands to build mobile apps.
This integration empowers eCommerce brands to launch efficient referral programs within their mobile apps.
End customers can invite friends and family to the shopping app through a preferred social platform or through SMS contacts on their devices. With a focus on contact-based referrals, the integration ensures a seamless customer experience and intuitive referral flow.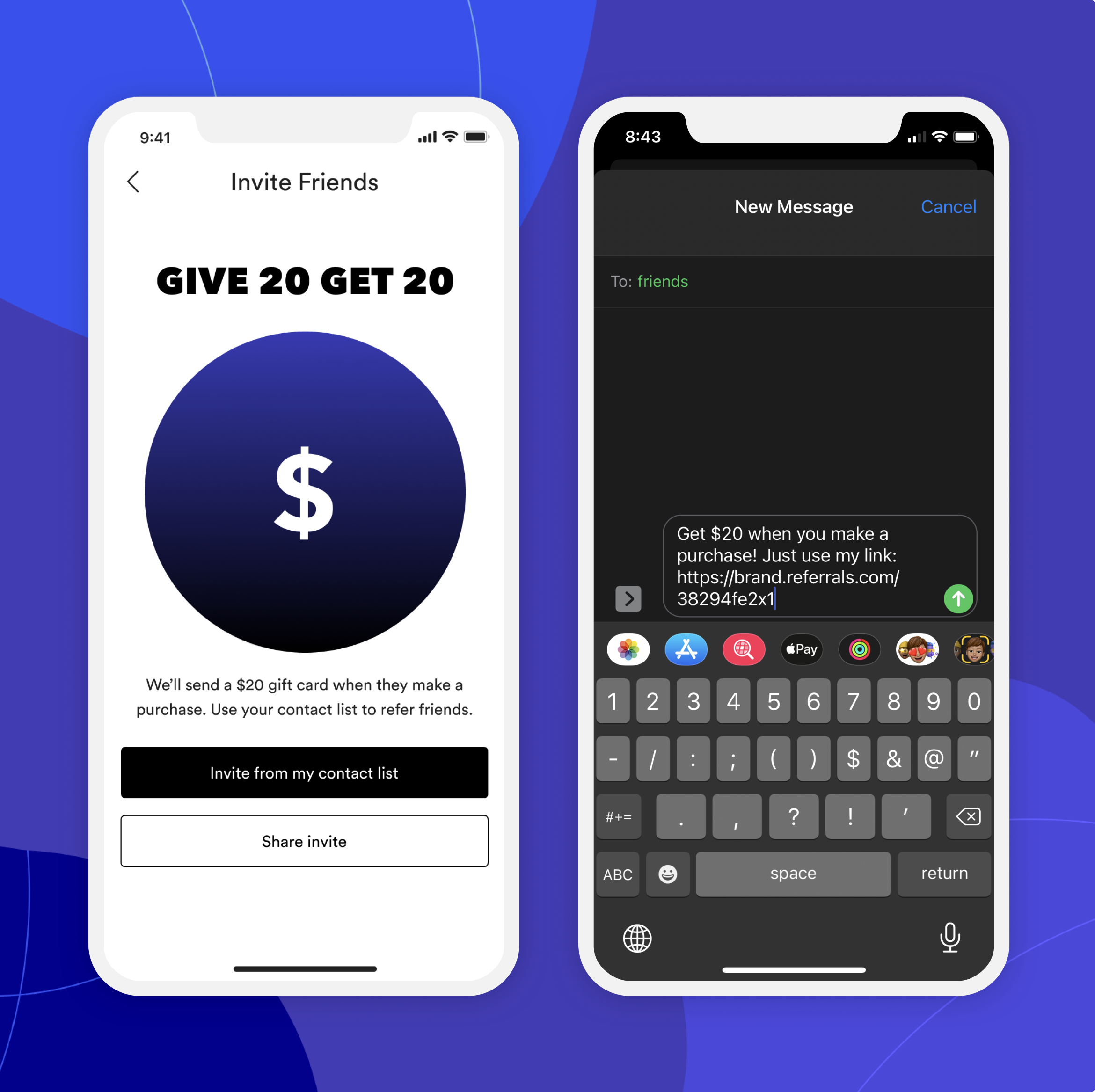 The integration is available to Tapcart Enterprise customers and Talkable Enterprise customers. Through the integration, eCommerce brands can help facilitate a transition from customer to brand advocate; encourage customers to share via a contact selection or unique sharing link; and reward them with gift cards and/or discounts.
"The partnership between Tapcart and Talkable provides a great way for brands to enable top customers to refer friends seamlessly from within their app," said Olivia DePreter, Talkable's head of customer success. "Together, we create an intuitive experience that allows customers to easily share their personal referral link or send a text to friends directly from their mobile contact list."
What does this customer journey look like?
These are the actions customers can take to become a brand advocates, ultimately enabling them to invite friends from an app.
Step 1

Customers can access the Contact sharing Page in three ways:
Through the in-app account page

Through a menu item

Through automatic presentation, which appears after purchase or at the start of a second app session


Step 2

In three steps, customers can invite people from their contact list:
Allow the app access to their contacts.

Select the contacts to which they'd like to send messages.

Messages will be sent to selected contacts.
OR
Customers can share the invite by:
Choosing the sharing format of their choice

Hitting "send" on the pre-populated message created
Step 3
Friends use the discount code to make purchases:
To access the discount code, receivers of the referral must click the link in the referral message.

They'll be required to enter an email address to receive the code.

A new customer who makes a purchase with the discount count will save money, attributing the purchase to the original app user
For more information on the integration, set-up, and capabilities, contact the Talkable team.